'Vanderpump Rules' Lala Kent Engaged to Hollywood Producer Boyfriend Randall Emmett
Bust out the champagne!
Genny Glassman September 5, 2018 10:22am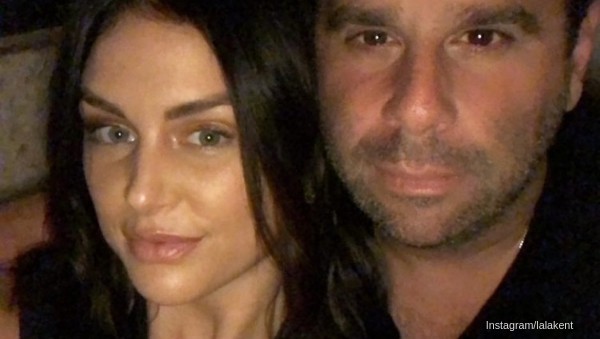 It looks like there will be another upcoming nuptial to celebrate for the cast of Vanderpump Rules  because LaLa Kent is officially engaged to her producer boyfriend, Randall Emmett.
The two announced their engagement through an exclusive spread with People Magazine, where Lala's rep tells the mag that Randall popped the question while the couple was on vacation in Cabo San Lucas, Mexico. They had been staying at the Esperanza An Auberge Resort to celebrate LaLa's 28th birthday in style, when Randall planned a romantic evening to pop the question.
"This weekend has been an amazing one for the two of us!" LaLa told the magazine. "It was definitely the most romantic moment of my life. Every detail of the surprise was stunning and I'm still in shock."
And we could understand why. 46-year-old Randall set up a screen outside of their resort where he played an episode of LaLa's favorite show, Friends, and then the footage switched over video of LaLa and Randall together, and video of their families. Once the film came to an end, Randall got down on one knee and proposed. While sliding the ring onto LaLa's finger, fireworks were set off above them.
LaLa said that in that moment, "I immediately started to think I can't wait to tell my parents we are engaged! I looked up in the sky at that exact moment and saw one bright star gleaming."
The ring in question is a 6-carat sparkler, costing about $150,000. It was designed by New York City jeweler, Richie Rich from the Leon Diamond jewelry store.
And it seems like LaLa likes the ring. "I keep looking down at my ring finger," she told reporters at People. I'm just so happy to say we are officially engaged. We are so excited to start planning the rest of our lives together and I'm excited to put as much detail as Randall did in our engagement into our wedding!"
But the news is somewhat bittersweet. LaLa's father, Kent Burningham, sadly passed on April 21st, 2018, at the age of 64, a separate People Magazine story reported. According to this report, Randall had asked Kent for LaLa's hand before his death.
"Randall had told me that he had asked my dad permission to marry me earlier this year before my father passed away," she said in the story about her engagement, "which is such an incredible gift because I lost my dad suddenly. I believe my father was definitely with us last night in spirit, which makes me even happier and our parents are thrilled!"
Congrats!
Do you think LaLa and Randall will make it down the aisle?
---