Vanderpump Rules: Ariana Madix's Cancer Scare
The SUR bartender revealed she had cancer removed in 2018.
Ashley Hoover Baker January 2, 2019 3:59pm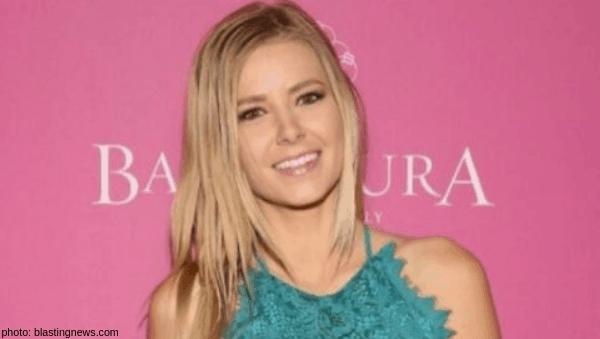 Ariana Madix of Vanderpump Rules fame wrote "a long but sincere post about this past year" on her Instagram page summarizing 2018. "2018 was a year full of huge moments that were unplanned. Lifelong dreams fulfilled and unexpected hardships overcome."
The bartending beauty revealed that she had  a significant health scare stating, "I had to have a lil bit o'cancer removed from my body and lymph nodes biopsied. (In the clear now!)." Thank heavens for that. What would we, or Tom Sandoval, do?!?! I hope we never have to find out!
Stassi Schroeder's birthday twin didn't give oodles of deets about the cancer, but she posted a video that featured a bandage close to her chest a while back. "Update: I'm not allowed to shower so I feel extra gross," she said at the time, according to Us Weekly. "I'm watching scary shows but what is really scary is what's going on in there," Madix continued. "Still waiting on biopsy results, lymph node biopsy results. So hopefully next week I get a clear on that. Until then, I feel really disgusting." Glad she had the support of her friends, family, and the love of her boyfriend, Tom (of West Hollywood's Tom Tom). Ariana, keep focusing on all the good in your life and you will be just fine.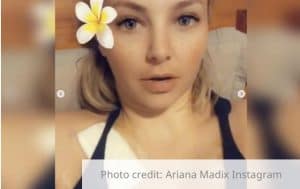 These wise words from Ms. Madix are helping me get movitated for the new year, so I'd like to share the positivity with you… "I started a business and got to raise money for my favorite charity. I kicked ass in the horse show ring. I fell more in love with my boyfriend and my girlfriends, but most importantly: MYSELF." Yes, Ariana. You deserve all of it!
Poor Ariana! I can't imagine how horrible that must have been for her. Please drop some words of encouragement for the sassy and sexy SUR bartender in the comment section below!
---