DJ Tracy Young Has Some Strong Words For Former Lover Kim Zolciak
The DJ spoke out about what actually went down in the Bahamas...
Genny Glassman April 24, 2018 12:00pm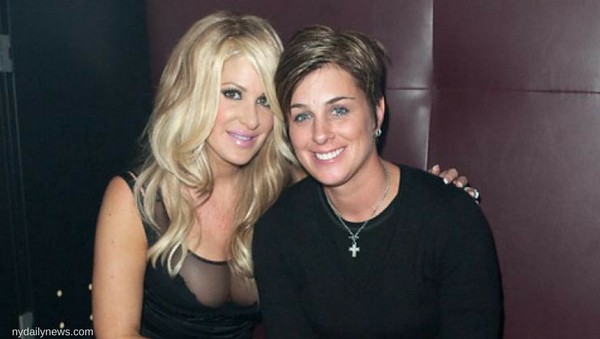 If you happened to catch part two of the Real Housewives of Atlanta reunion special then you are bound to have noticed that Kim Zolciak-Biermann completely malfunctioned and got ripped to shreds on national television. Kim made many absurd statements while on the panel, including asking for our sympathy because she was the only white woman on a show with six African-American women (…..okay), but things got really nasty when Kandi Burruss tried to defend herself against Kim's allegations that she made a pass at her and now Kim's ex, DJ Tracy Young, has something to say about it.
More from Taste of Reality: Kim Zolciak-Biermann Not Returning to RHOA Due to Drama With Other Housewives
The drama started when Kandi tried to address Kim's claim that Kandi "wanted to lick my b*x."
"Never in life, have I ever tried to come on to you in any kind of way," Kandi says in a video posted to the Bravo TV website. Kandi continues to explain that she was mad at fellow castmember Shereé Whitfield because Shereé never told Kandi what Kim had said about her.
At the reunion, Shereé does confirm that Kim tried to tell her that Kandi made a pass at her, but Kim not only denied that she ever said it, she even went to bat for herself against host Andy Cohen.
Turning to Andy, Kim tries to quietly rebuke Andy saying, "don't try to make me out to a liar, because I'm not."
To which, Andy tells her, "Kim, you said it on camera!" Which she did. Look, things are bad if you get Andy Cohen going. Kim, this is not the hill to die on.
More from Taste of Reality: Forgotten Moments From the Real Housewives of Atlanta
Kandi also addressed Kim's claim that something happened between Kandi and Kim in the Bahamas.
"When we went to the Bahamas, she was dating daggone DJ Tracy, laying up in the bed with her, while her kids was sitting in the living room," Kandi says. "Don't try to make it seem like anything happened with me in the Bahamas."
More to the point, Kandi spells it out for Kim, nice and clear, "You can make a "joke," but b**ch, ain't nobody want to lick your m*therf***ing b*x!"
Andy asks Kim if she thought that Kandi wanted to fool around and Kim completely shuts him down. "No, nope. I'm not even going down — no. I've cleared it up." she tells him. "I tweeted. We're moving on. We're not getting into DJ Tracy."
Of course, NeNe Leakes, who was in fine form Sunday night (where is your scooter!!),  had to clarify the situation, "to clarify DJ Tracy was licking your b*x with the children in the living room?"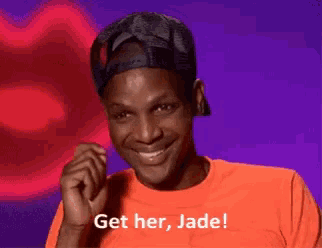 DJ Tracy, who allegedly dated Kim for three months in 2010, must have been tuning in because yesterday she addressed the claims that she and Kim were hooking up "while the children were sitting in the living room."
On Twitter she writes, "FYI…as per #RHOAReunion…I'm a receiver!"
FYI…as per #RHOAReunion….I'm a receiver! @Kandi @NeNeLeakes @Andy Apparently @Kimzolciak has blocked me so please relay the message. #KimZolciakbiermannissuchaliar

— Tracy Young (@DJTracyYoung) April 23, 2018
She writes that Kim has blocked her on social media, but *kindly* asks Andy, NeNe, or Kandi to relay the message. Young also responded to a fan's tweet, which said that, "All of Kim's bulls**t is starting to emerge." To which Young replied, "She's HOMOPHOBIC! It's about time!"
She's HOMOPHOBIC! It's about time! https://t.co/SLPYXi0cef

— Tracy Young (@DJTracyYoung) April 23, 2018
Damn, it looks like DJ Tracy has some serious Tea to spill!
Overall, RHOA's has historically had a poor reputation when it comes to talking about sexuality and the ladies have often used Kandi's bisexuality to stir up drama. Including last year when Phaedra Parks accused Kandi of planning to drug Porsha Williams and rape her. Therefore it's no surprise that again Kandi was used as a pawn to further another castmember's agenda.
Of course Kim, who was caught in so many lies and shady-doings, would be the one to try and put Kandi on blast and tell everyone that Kandi wanted to get with her. But in this case, DJ Tracy is right, Kim's actions were homophobic and the whole cast needs to calm down with their fears that Kandi is secretly trying to seduce them.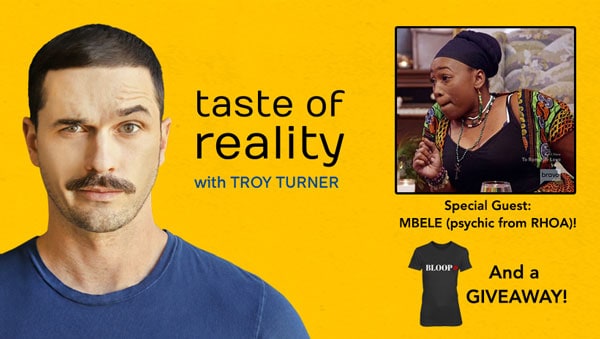 Let us know if you watched the RHOA Reunion in the comments!
---