'Total Bellas' Stars John Cena, Nikki Bella Spend Quality Time Together
'Total Bellas' Stars John Cena, Nikki Bella Spend Quality Time Together
Mandy Robinson October 7, 2018 10:41pm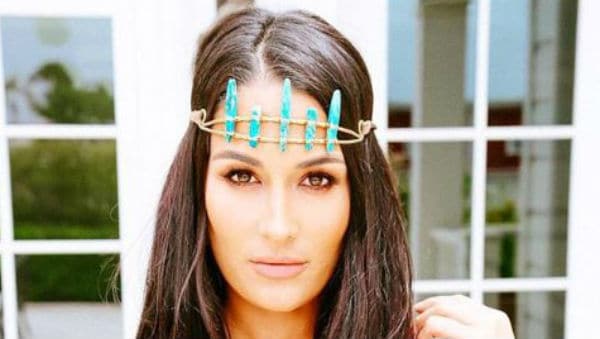 Nikki Bella and John Cena seemed like a perfect couple until things fell apart and these two ended up splitting. Nikki wanted children and John just wasn't feeling it at all. The Total Bellas stars even reunited when John explained that he was willing to have children, but they couldn't work it out.
Nikki and John were recently seen together. The two were actually spending some quality time together. They were both in Australia for a WWE event. They are going to end up running into each other often at events like this, so that isn't surprising.
They were at the WWE Super Show Down Live Event in Melbourne, Australia. John and Nikki actually ended up hanging out together instead of just ignoring each other. They were seen at a shopping center in Melbourne, and someone photographed them walking through the venue.
Nikki Bella and John Cena were not holding hands or showing off any PDA at all. It didn't look like they were back together, but it did seem that these two are getting along. It is great to see them spending time together again. Maybe they will find a way for John Cena to stay on Total Bellas even though he isn't with Nikki anymore.
At the end of September, Nikki shared that these two were not even speaking. Now they have moved on and are talking to each other. This is great news. Personally, I just can't imagine John or Nikki with someone else, so only time will tell, but these two just do seem meant to be. If either has moved on, they aren't sharing it.
Do you think that there is a chance that Nikki Bella and John Cena of Total Bellas will end up back together? Let us know your thoughts in the comments, and make sure you don't miss Total Bellas and Total Divas on E!.
---