Top 10 Moments From The Challenge: War of the Worlds
With The Challenge: Total Madness airing April 1st on MTV let's take a look back on how this trilogy began and some of its must-see moments.
Spill it, Sister March 30, 2020 3:10pm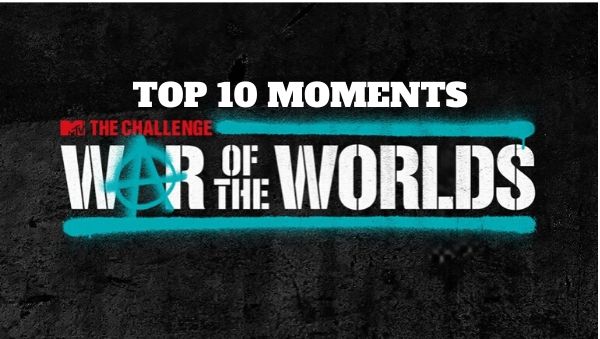 With The Challenge: Total Madness airing April 1st on MTV let's take a look back on how this trilogy began and some of its must-see moments.
Coming off Final Reckoning we began a new saga of War of the Worlds where reality cast from all over came to compete to call themself the best of the best. We had plenty of veteran favorites mixed with rookies from Big Brother, Love Island, and The Bachelor to name a few.
Throw them all in a house together, add alcohol, physical challenges, and create the perfect disaster.
Here are our top 10 moments of season 33!
1. BUZZ OFF
It was no secret from the beginning that most veterans had it out for Amanda Garcia and her devious ways but she shocked us all when she outed Zach in front of the whole house including his longtime girlfriend, Jenna, that Zach had been buzzing around on bumble.  We witnessed the aftermath of Zach and Jenna's fight and Zach dramatically calling for security. This may be why these two take turns going on seasons for the overall health of their relationship… YIKES!
2. Banana Split
Longtime veteran and face of the Challenge Johnny Bananas was eliminated early on in season 33 and that was the moment I knew this season would be insane. Zach and Zahida faced off in an elimination against Bananas and Morgan. Ultimately geography was not Banana's best subject and he was sent packing, leaving Wes a happy man.
3. Best Commentary
As much fun as it is to watch the daily challenges and eliminations I live for the cast commentary! This season was chock full of great cast interviews, but only one cast member can win the trophy for  "Best Commentary" and we have to give it to Big Brother Alum Da'Vonne Rogers! There wasn't an episode she didn't keep us laughing. Maybe this was because she had rookie Bear as her partner and he was full of antics all season long. I would love to see Da'Vonne come back as a competitor in the future.
4. Kissing Cousins?
I think it's safe to say we all fell in love with the Bear and Georgia romance blossoming on this season. Whether it was because we are suckers for British accents or because we knew it had the potential to end horribly we still loved it. It was the worst lie possibly witnessed on camera. Bear was in a "private" room taking a video call from back home when Georgia overhears the conversation. Naturally, as any girl would do Georgia chimes in to sell Bear out. What else could Bear do but say he was talking to his… Cousin?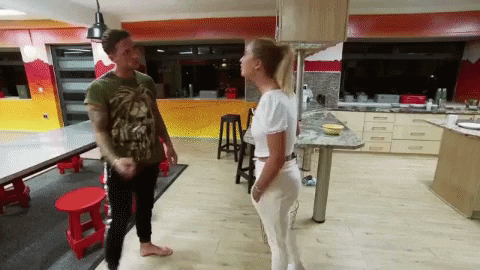 5. Revenge of the Ex's
If you are a long-time Challenge fan then you've watched Cara Maria in a few different relationships. Back on Vendettas, we watched her fall head over heels for her pirate, Kyle. Fast forward to War of the Worlds and we see that ship crash and burn! Cara is back with her boyfriend, Paulie, who we saw on Final Reckoning. The entire season seemed to be a pissing match over Cara and let's not forget the costume party fight!
6.  Allies for Life?
Nany González came back this season after a challenge hiatus. It seems she struck gold when intense challenger, Turbo, picks her as his partner. I was convinced this was Nany's ticket to another final until TJ had to switch everything up and play with our emotions!  Georgia and Nany face-off during elimination and these lucky ladies get to choose an ally. Georgia played this well and chose Turbo to tie Nany to a chair. Turbo took this challenge to the extreme and I don't think Nany would have ever freed herself from Turbo's masterpiece. Turbo who had expressed so much love for Nany ultimately was the one to send her home and end her time on the Challenge.
7. Dumpster Fire
It's the "Day of Wreckoning" and the competitors are teamed up for the daily challenge. Teams have to run down to a quarry, load junk into their wheelbarrow and fill up their dumpster. I don't know if it was the hot sun or lack of water, but we witness an actual dumpster fire of a fight when TJ blows the horn. Natalie"Ninja" Duran, who has remained pretty happy-go-lucky this season releases the fury of a thousand suns on Turbo for "costing" them the challenge. We witness her she-hulk out as she's screaming and throwing pallets until… wait for it… TJ announces Ninja and Turbo as the WINNERS! Not a good look for Ninja and Turbo is not an enemy I would want? Hello, refer back to #6 on our list.
8. Knee in the Face!
Partner Eliminations are always stressful to watch play-out. One of the most intense we witnessed was Jenna & Gus vs. Da'Vonne & Bear in a game of Pole Wrestle. The elimination split the guys and girls against each other to see who could regain control of the baton faster. The first team to 3 points would stay in the game. Easy enough right? Well yes, until the peanut gallery starts offering up suggestions to Jenna on how to win. Wes Bergmann didn't do Jenna any favors when he screamed " Knee in her face" I thought Da'vonne was going to beat Jenna and then ask for a go at Wes!  That was all the motivation Da'Vonne needed to finish the job and send Jenna & Gus packing.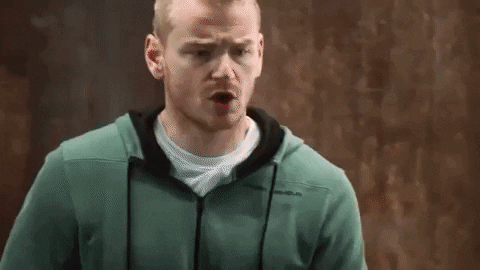 9. Last Elimination
Day 1 of the final is finished and we lost a few along the way like Georgia and Mattie. Since this day hasn't been complete torture let's end the day with another elimination for the fun of it. Hunter Barfield and Ninja get to take a leisurely stroll down the road behind monster trucks. Hunter came all of this way and couldn't hang so he tapped out leaving Ninja to win and go on to day 2.
10. Winner Winner Turkey Dinner?
I was personally exhausted after watching this final from my couch and have no idea how the final five made it through 3 days of hell without sleep or coffee. Now we have a purge right before the finish line! My heart can't handle this. Math ends up being Cara's ultimate demise purging her out of the game. A quick sprint down the beach and we wait for the times. Ninja is the only girl to finish and places 4th, Wes in 3rd, rookie Theo took 2nd place, but Turbo Turabi is the lone winner of season 33 and earning $750,000 in his rookie season!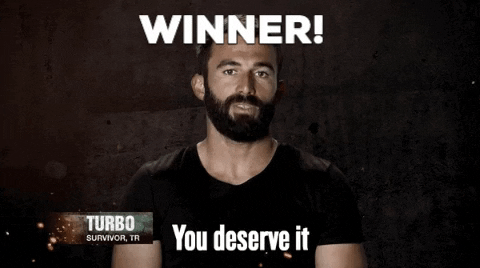 We can't wait to see what Total Madness has in store for us this season to end the War of the World's Trilogy.  Don't forget to tune in this Wednesday, April 1st at 8/7 c on MTV.
Subscribe now to Spill it, Sister podcast to be the to hear our Challenge recaps every Thursday and follow us on Instagram for more fun.
Did we mention your favorite moment of season 33? If not share it in the comments with us!
---