Tinsley and Scott Split!
Relationship Status: It's Complicated.
Genny Glassman June 20, 2018 7:20pm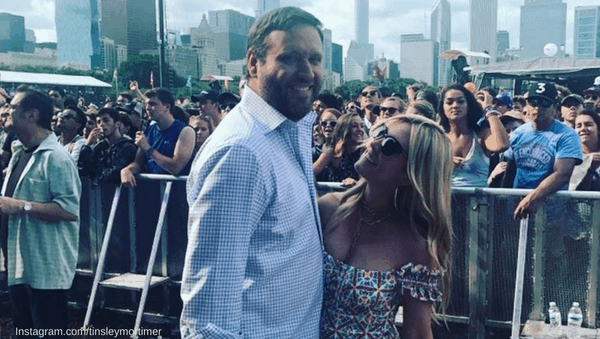 This is one Bravo relationship that we're sad to see end! New reports have surfaced that Real Housewives of New York's Tinsley Mortimer and Coupon King, Scott Kluth, have taken a break from their relationship…again. However, sources say that this may not be the end of the extremely close couple.
"They have a complicated relationship," a source tells Us Weekly. "They talk every single day and still say I love you."
The source adds that, "[Tinsley's] so busy in NYC and [Scott is] so busy in Chicago that they are not exclusive right now because it's long distance. They've done this before, these little breaks. They are both super optimistic they will be able to work it out when their schedules aren't as crazy … They love each other so much."
Interestingly, a second source says that Tinsley, "isn't telling anyone they they broke up," and that Scott, "can't let go of Tinsley emotionally."
"Tinsley is hanging on, hoping that Scott will agree to marry her," the source tells the magazine.
And a third source spills that, "they are friends now, but will get back together."
As you're sure to remember, in the most recent episode of RHONY, Tinsley went with her mother, Dale, to go wedding dress shopping and then the two FaceTime'd with the doctor who froze Tinsley's eggs. In the episode Tinsley starts to get emotional looking at a picture of her frozen eggs, exclaiming, "Oh my god … That's, like, crazy! That's, like, my babies!"
Obviously, Tins has marriage and children on her mind, which begs the question, what is really going on between these two? Ratings? A plot line? Long distance? We want to know!
Do you think Tinsley and Scott will get back together? Let us know in the comments!
---