Tia Booth Talks About How She Will Always Love Colton Underwood
Tia Booth Admits To Always Loving Colton Underwood!
Mandy Robinson September 5, 2018 8:55pm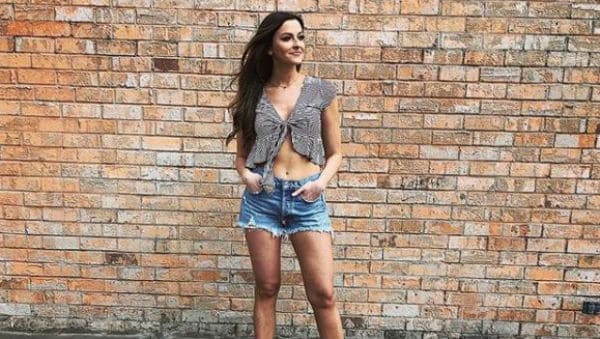 Tia Booth and Colton Underwood have a long history. They met and dated before he went on Becca Kufrin's season of The Bachelorette. Then they reunited on Bachelor in Paradise. Things didn't work out for these two, but now Colton has another chance at love seeing that he has been cast as The Bachelor 2019.
Us Weekly shared the details about what Tia Booth had to say about Colton Underwood. Tia says that she feels like they both really wanted to make it work, but it just didn't. She feels like it all worked out right in the end. Tia didn't want him forcing it at all.
Tia Booth and Colton Underwood have turned into really good friends. She went on to explain the details and how she will always love him.
"I think we get each other's humor and there's that comfort level there. That was the thing in Paradise too, we were always drawn to each other because it was so familiar and comfortable. I'll always love him. I think he'll always love me, just in a friendly way."
It is going to be crazy to see Colton Underwood trying to find love as The Bachelor 2019. He is a virgin, which will make things interesting. Tia Booth already shared that she won't be on the show as a contestant. You can assume that ABC might try to bring her in to check out the girls or give him advice. Since they are still friends, that would make sense. Colton is hopeful that he will find love on reality television this time around. It will be his third time on a show in The Bachelor franchise so hopefully, it works this time.
Are you shocked to hear Tia Booth say she will always love Colton Underwood? Sound off in the comments below. Colton will start filming his season of The Bachelor soon and it will begin airing in January on ABC on Monday nights.
---