Thomas Ravenel Arrested on Charges of Assault and Battery
Will justice be served to Charleston's fallen star?
Troy Turner September 25, 2018 10:17am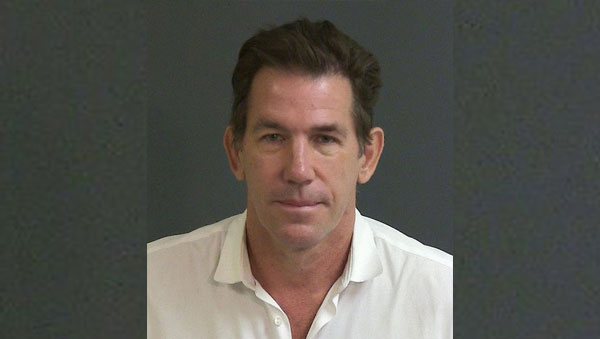 Southern Charm's fallen star, Thomas Ravenel, has been charged with assault and battery in the second degree, according to Charleston County jail records.
As reported by People, the 56-year-old Charleston native was booked at 10:11 a.m. on Tuesday, September 25th by the local police department. At the same time, Bravo TV has confirmed that TRav will NOT be returning as a cast member on the next season of Southern Charm.
His children's former nanny, Dawn, made open claims in recent months about his efforts to corner her and rip her clothes off before she escaped. A source says the arrest is in direct connection to Dawn's allegations.
Dawn made the decision to speak out after hearing Ashley Perkins' account of how Ravenel also tried to assault her mother, Debbie, after meeting on Tinder in October 2015. According to Ashley, Ravenel pushed her mother onto the nanny's bed and held her wrists down while trying to force her pants off. While she screamed for help, TRav allegedly forced his fingers inside of her private areas before taking out his genitals and waving them in her face.
*Excuse us while we barf.*
Thomas' attorney, Richard P. Terbrusch, says the allegations are nothing more than a smear campaign against his famous client, suggesting that monetary gain is the ladies' end goal.
Dawn says that, according to statistics, he will likely go unpunished. Do you think Thomas will end up in jail or go free?
Listen to our interview with Pink Shade's Erin Martin for the full scoop on the allegations from all the women involved:
---