Thomas Ravenel Apologizes For Kathryn and Ashley's Fight
We don't believe our eyes!
Genny Glassman July 16, 2018 6:22pm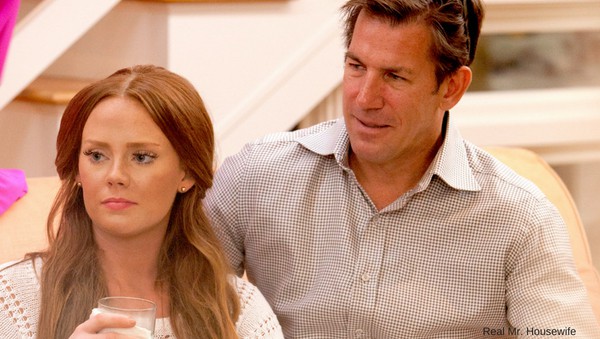 We never thought we'd see the day that Thomas Ravenel would be apologizing to Kathryn, but here we are! The Southern Charm cast member made waves today, when he spoke out about the horrible fight between current girlfriend Ashley Jacobs and his baby mama Kathryn Dennis on the last episode of the Bravo series.
Ravenel took to Twitter to make his apology. Writing on the social media site that he "felt horrible for Kathryn during the final scene of the finale."
Speaking of Kathryn's ongoing battle against anxiety and depression, Ravenel remarks that "I should have explained to Ashley what Kathryn had suffered."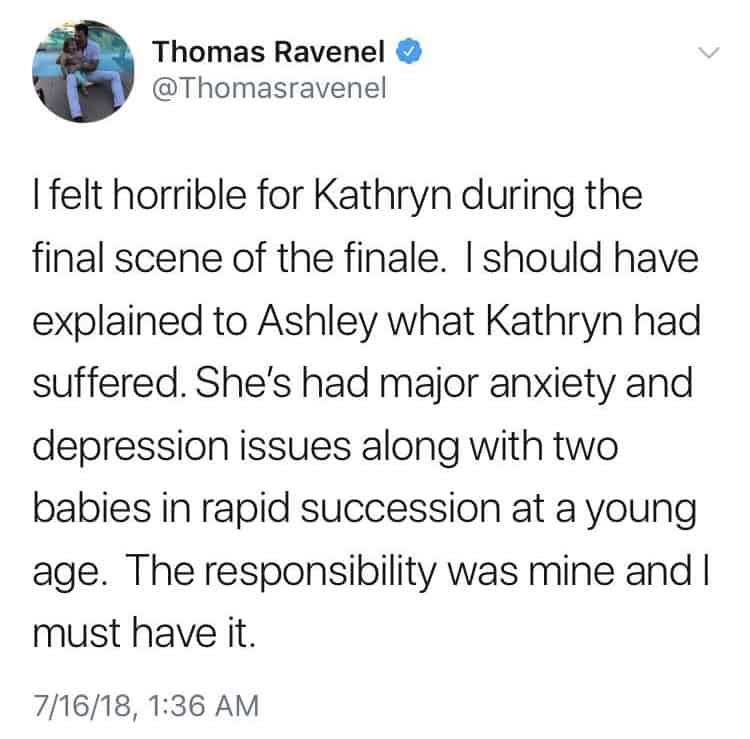 But perhaps Thomas' most surprising revelation was that he could actually empathize with the fact that Kathryn had been young when they got together. "She's had major anxiety," he writes, "and depression issues along with two babies in rapid succession at a young age."
"The responsibility is mine and I must have it."
Ravenel's comments come in light of the most recent episode of Southern Charm, where among many of the things that Ashley lobbed at his former girlfriend, she slammed Kathryn saying, "Don't forget that your kids were taken away from you, don't forget that. Someday they are going to want to know why!"
As well as warning Kathryn that she is "not going anywhere so get used to this, okay? I am the best thing that has happened to him and he is the best thing to have happened to me."
Believe us. It was pretty ugly.
While it's nice that Ravenel is finally taking some responsibility for his actions in regards to Kathryn, it does make us wonder if there are perhaps some other women he'd like to send an apology to….just an idea, Thomas.
---