The Top 10 Real Housewives of Beverly Hills Vacation Destinations, Ranked by Most Dramatic Moment
This s**t is expensive...and dramatic!
Lara Sophia March 5, 2019 9:54am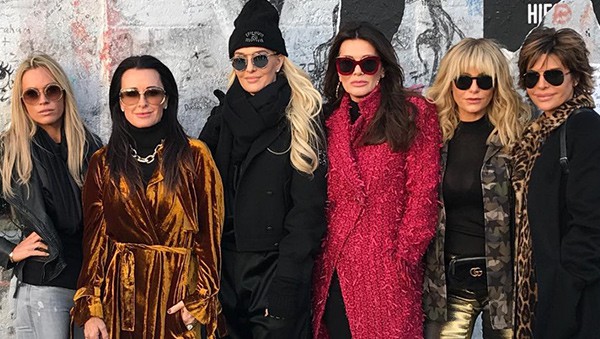 The Real Housewives of Beverly Hills have gone on their fair share of trips over the years but a few in particular standout more than others. Am I right?
Certain RHOBH vacations will go down in Real Housewives history as the most dramatic, expensive, and fabulous.
With that said let's dive into the Top 10 Real Housewives of Beverly Hills Vacation Destinations, Ranked by Most Dramatic Moment!
DUBAI (RHOBH Season 6)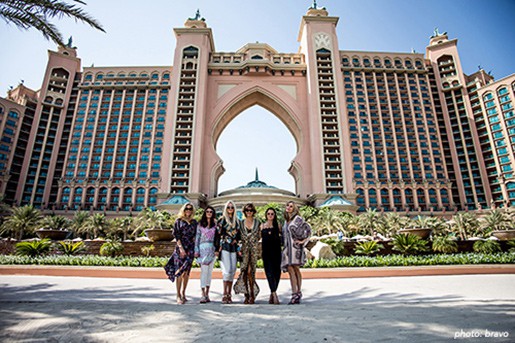 The Digs: ATLANTIS, THE PALM, DUBAI
Atlantis is a majestic 5 star Dubai hotel situated on the Palm, a man-made island that has captured the world's imagination with its magnificent scale and ingenuity. From the hotel architecture to the award-winning restaurants and must-visit aquatic attractions, this is one of Dubai's luxury resorts that never ceases to amaze.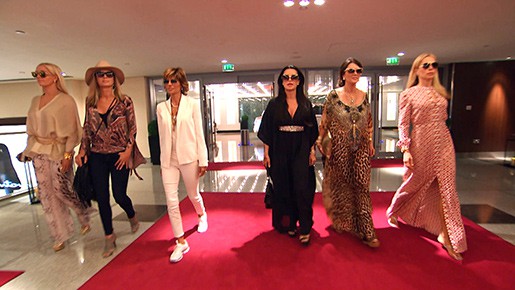 The Drama: The ladies of the 90210 attempt to escape the drama back home by heading to magical Dubai but their plans quickly go awry. Yolanda Hadid's lyme disease drama continues to be crux of everyone's drama and she's NOT even on the trip! In the biggest game of telephone ever the ladies attempt to figure out who started the accusations that Yolanda might not be as sick as she is claiming she is. By the end of the trip we're even more confused about who's lying and who's telling the truth. Talk about STRESSFUL!
DRAMA LEVEL: 4
OJAI, CA (RHOBH SEASON 3)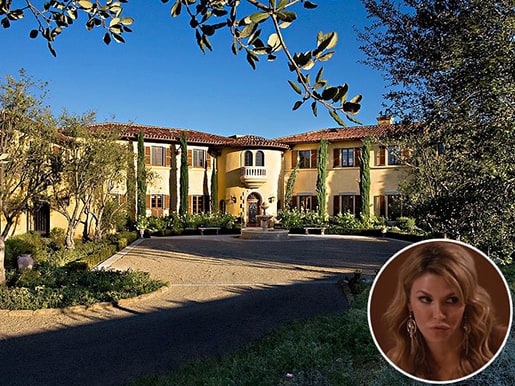 The Digs: CASA ELAR OJAI VALLEY INN & SPA
Ojai Valley Inn & Spa has 305 deluxe guest rooms, including suites, many with fireplaces and private balconies or patios overlooking the golf course and nearby mountains. Our Spa Penthouse, Hacienda Penthouse, and 75 other suites offer you the ultimate luxury accommodation in Ojai, California.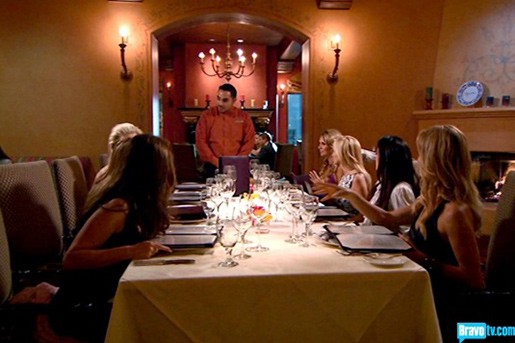 The Drama: Brandi leaves everyone at dinner stunned when she tells Adrienne to "shut the f— up."
Drama Level: 5
LANAI, HAWAII (RHOBH, SEASON 2)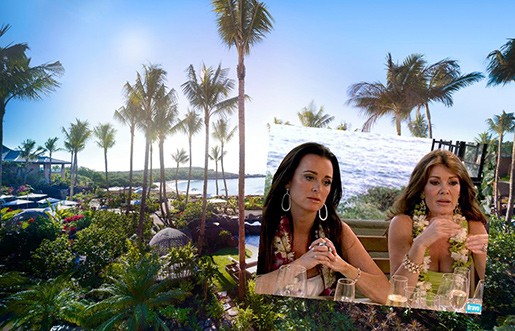 The Digs: FOUR SEASONS RESORT – LANAI
Four Seasons Resort Hawaii, Lanai at Manele Bay is a luxury getaway in an exclusive island location with service that will exceed your every expectation.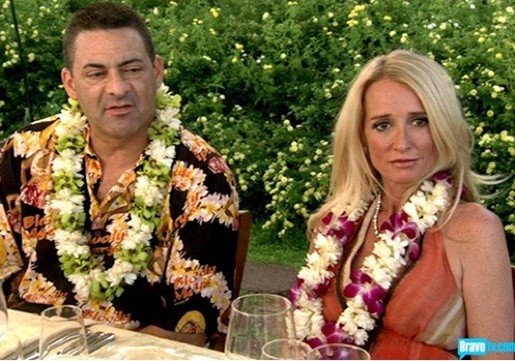 The Drama: The trip starts off on the wrong foot when Kim and her perplexing boyfriend Ken are running late and miss the flight to Hawaii. The drama surrounding Kim and Ken continues as they continue to be missing in action throughout most of the trip. Kyle and her husband, Mauricio, who are hosting the trip, are very upset with the couple and questions what the f&*k is going on with them which leads to more than one argument and storm-off.
Drama Level: 5
NEW YORK CITY (RHOBH SEASON 1)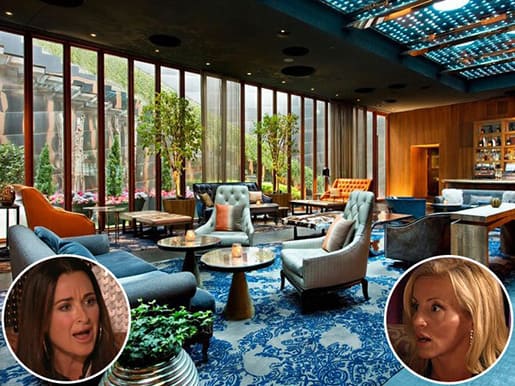 The Digs: DREAM HOTEL MIDTOWN
Fantasies become a reality at Dream New York, Vikram Chatwal's blissful escape from the hustle and bustle of everyday life. Located in the heart of Midtown Manhattan in a landmark 1895 Beaux-Arts building, Dream New York is a playscape where luxury hospitality combines with the reverie of modern design. Settle into sleek-yet-comfortable accommodations, complete with the utmost in luxury amenities and eclectic restaurants and lounges.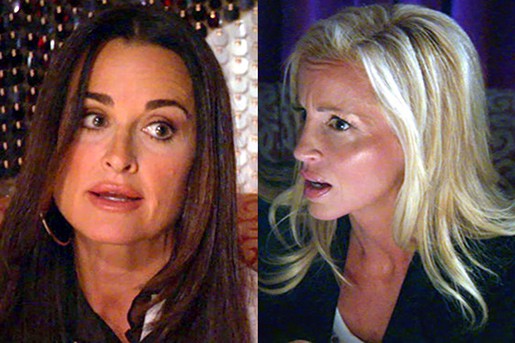 The Drama: Camille invites the ladies to New York City to see Kelsey's Broadway premiere. However drama between Camille and Kyle is still lingering over comments that may or may not have been said, off camera weeks prior. Camille alleges that Kyle said: nobody would be interested in Camille without her husband. Kyle, continues to deny the allegations but apologizes to Camille anyway. Everything seems to be fine but when the ladies head to dinner it's clear that's not the case AT ALL. Camille and Kyle get into it and Kyle calls Camille: "such a f—ing liar" at dinner. Everyone at the tables gasps and remains silent.
Drama Level: 6
PALM SPRINGS (RHOBH SEASON 4)
The Digs: COLONY 29
Ideal for corporate retreats, this authentic desert oasis features six homes with a combined 13 bedrooms, 15 bathrooms, 6 kitchens, 7 spas, three pools, parking for 85 cars and two separate venue areas designed for anything from weddings to charity events.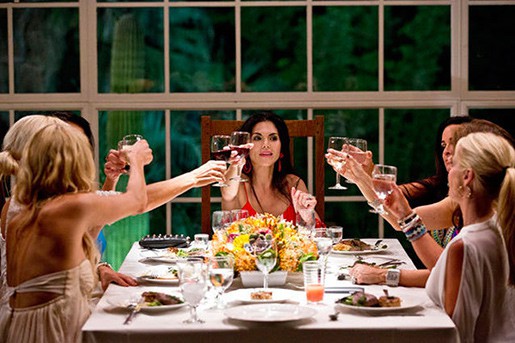 The Drama: Brandi can't help but f*&k with the new girl Joyce. However Brandi quickly crosses the line from being cheeky to downright rude. Brandi spends the first day of the trip calling Joyce a variety of offensive nicknames including "Jacqueline." At dinner, Brandi takes the name calling to another level and refers to Joyce as "Hoysay," "Yoyce" and a "big fat pig." Oh yeah, and to top it off Brandi tells Joyce: "go f— yourself."
Drama Level: 7
PARIS (RHOBH SEASON 3)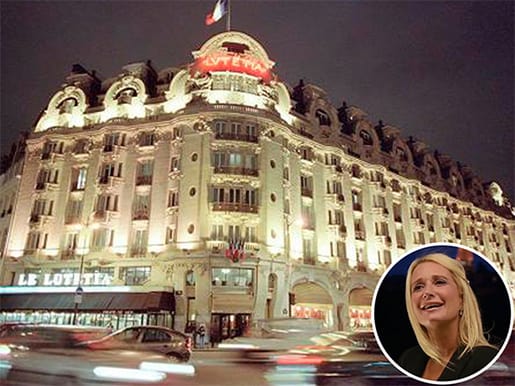 The Digs: HOTEL LUTETIA
For an unforgettable stay in the heart of Saint-Germain-des-Prés, Hotel Lutetia offers 230 superbly decorated guest rooms, including 60 Junior Suites and Suites, within a contemporary Art deco setting reminiscent of the 30s.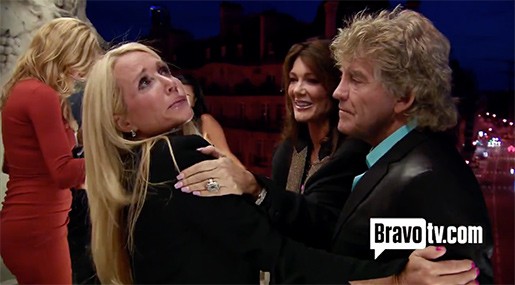 The Drama: Kim's bizarre behavior makes many of the women believe that Kim might not be 100% sober. This accusation upsets Kim. And while it caused drama it's more sad than dramatic.
Drama Level: 7
PUERTO RICO (RHOBH SEASON 4)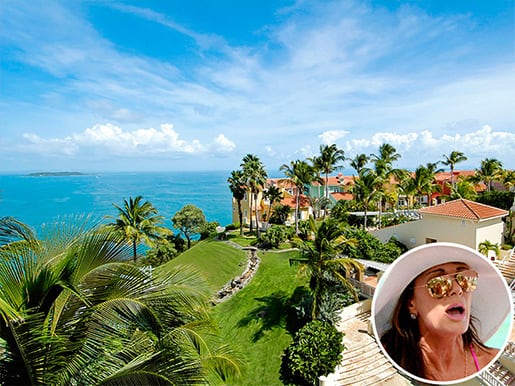 The Digs: LAS CASITAS VILLAGE
Las Casitas is an enclave of private villas that enjoy sweeping ocean views, fully equipped kitchens, and personalized butler service. Among many pleasures, enjoy an expansive waterpark, scuba dive, ride horseback, golf or choose from a renowned menu of soothing treatments at Waldorf Astoria Spa.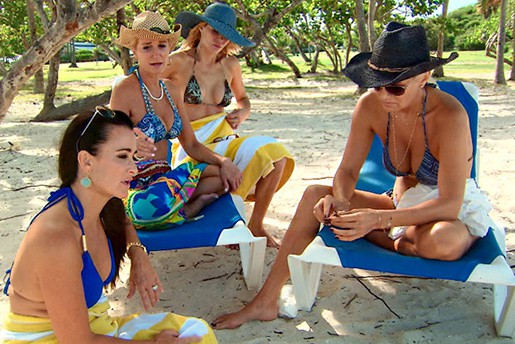 The Drama: All of the women decided to address their issues with LVP during a fun day at the beach. Did LVP or didn't she tell Brandi to bring the tabloids trashing Kyle and Mauricio's marriage in her suitcase? The truth is we may never know.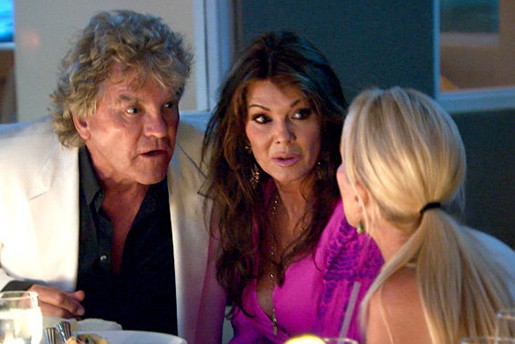 Later that night when the accusations resurface, LVP and her husband Ken bolt from dinner and the trip leaving the rest of the ladies stunned and confused.
Drama Level: 8
BEAVER CREEK, CO (RHOBH SEASON 2)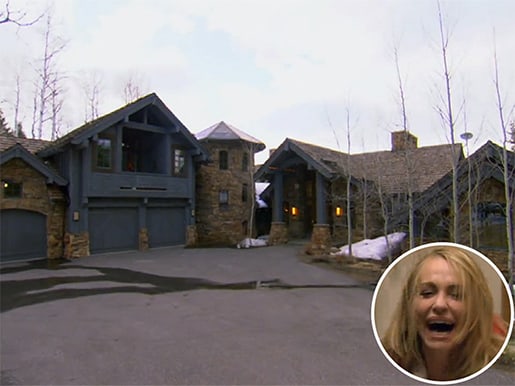 The Digs: Camille Six-Bedroom Beaver Creek Home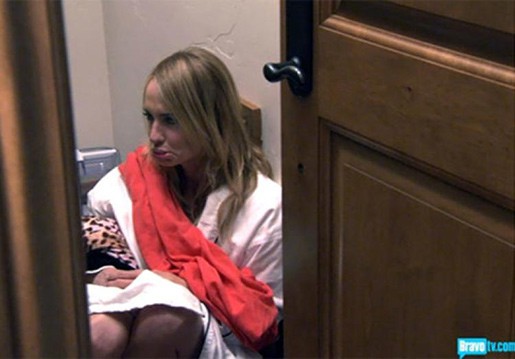 The Drama: Taylor is crying in the hot tub. Taylor is sitting in a suitcase. Taylor thinks someone stole her makeup bag. Taylor is having a full-fledged breakdown. Maybe it was the wine, maybe it was the altitude, maybe Taylor was going a bit crazy? Either way it was entertaining AF.
Drama Level: 9
HONG KONG (RHOBH SEASON 7)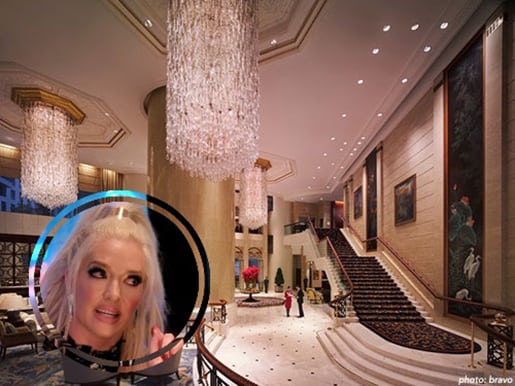 The Digs: Island Shangri-La Hong Kong
Drawn heavenwards, your eyes trace the 56 storeys of Island Shangri-La, Hong Kong, a luxurious tower overlooking the city's most prestigious shopping, cultural and business addresses. Within this urban sanctuary are remarkable treasures waiting to be discovered. You step inside with anticipation.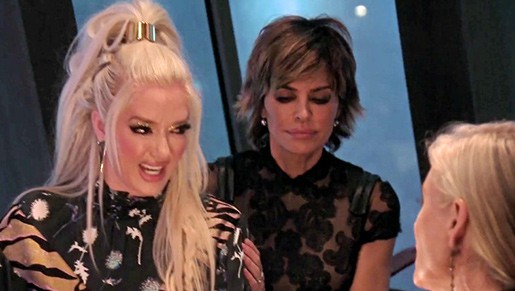 The Drama: The trip that ended with a BANG! The ladies of RHOBH had a seemingly tame and fun trip to Hong Kong that is until the last night. Oh, yeah and that boat ride that was full of fireworks and not the ones in the sky. At dinner, Erika has a full-blown meltdown directed at Eileen after the soap star asked about her son, who is a police officer. However, Lisa Rinna upped the ante by accusing Dorit of drug use.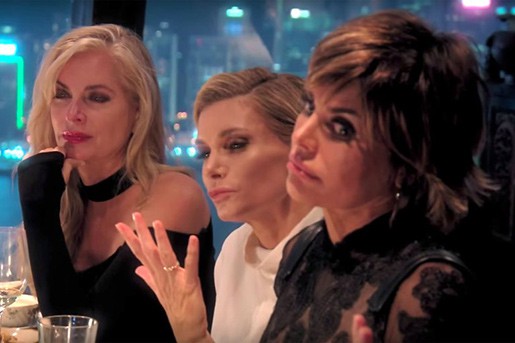 Drama Level: 9
AMSTERDAM (RHOBH SEASON 5)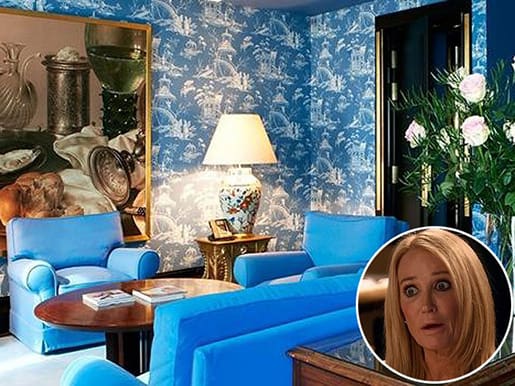 The Digs: HOTEL DE L'EUROPE
De L'Europe is acknowledged as Amsterdam's legendary hotel and is a member of The Leading Hotels of the World for over 25 years. With its location on the banks of the Amstel River in the heart of historic Amsterdam, it's impossible to escape the city's rich history while staying at this iconic 19th-century treasure. Expect timeless design, intimate ambiance, and excellent service.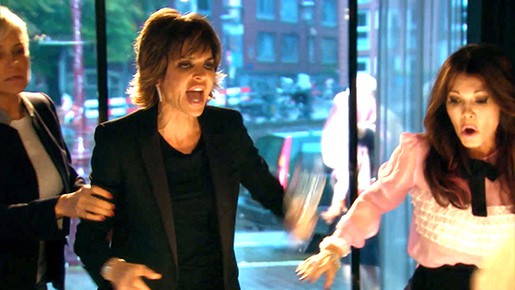 The Drama: The ladies start opening up, and things quickly go awry. Lisa Rinna addresses her issues and concerns with Kim's sobriety. Rinna reveals her sister died from drugs and Harry's two brothers died from alcohol. This doesn't sit well with Kim who doesn't want to discuss her sobriety or the hiccup she had at Eileen's poker night. Eileen interjects to defend herself and Rinna, but Kim isn't having any of it and calls Eileen "a beast." "Beast? How dare you!" Eileen fires back at Kim using her best soap opera acting skills. Kim doesn't stop there and threatens to expose Rinna's husband Harry and his secrets. This causes Rinna to fly off the handle into a rage blackout where she breaks a wine glass and lunges at Kim. It's UGLY. Everyone, except Kim and Brandi, rushes away from the table in tears.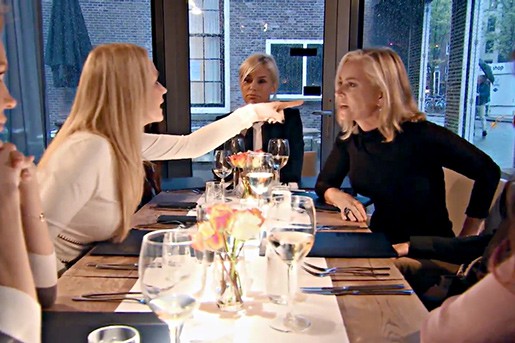 Drama Level: 10
Tell us – Which RHOBH vacation is your favorite?! For more Real Housewives trips check out the Tours section of TOR.
Source: PEOPLE
---