Mike The Situation Sorrentino Is Out Of Prison
The Sitch posted on social media that he is, "living my best life with my beautiful wife."
Ashley Hoover Baker September 12, 2019 3:10pm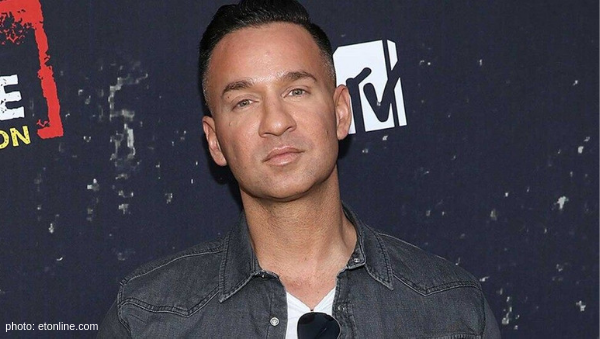 Jersey Shore's Mike 'The Situation' Sorrentino is out of prison. The reality tv star regained his freedom after being behind bars since January for tax evasion.
Turn up we free !!! #freesitch pic.twitter.com/sbXUADQFci

— Mike The Situation ☝🏻 (@ItsTheSituation) September 12, 2019
Mike and his wife made a statement to TMZ, "We are elated to finally close this chapter of our life. Thank you to our family, friends and fans for the continuous love and support during this time, it brought us so much peace and comfort."
The couple continued, "We look forward to continuing our life as husband and wife and working on baby situations!"
Yes, you read that correctly – Baby Situations may be on the way sooner than later!
What's the situation with The Situation now that he's a free man? He's feasting like a king, of course!
TMZ reported, "The reality star's team just stopped in at Mike's favorite pizza joint, Denino's, in Matawan, New Jersey. They picked up 2 vodka pies, a cheese and tomato pie, broccoli rabe and sausage pie, chicken fingers, fries and some fried shrimp … the whole thing totaled $133. Bon appetit!!!"
The Sitch posted on Instagram that he is home and "living my best life with my beautiful wife."
Jersey Shore's IG account commented, "the comeback is always greater than the setback 🙌."
Do you think Mike will be able to stay out of trouble in the future? Drop your predictions in the comments!
---