The Real Kids of Orange County: Where are they now?!
The kids from The Real Housewives of Orange County Seasons 1-4
Jaimee Palkovicz August 3, 2018 9:08am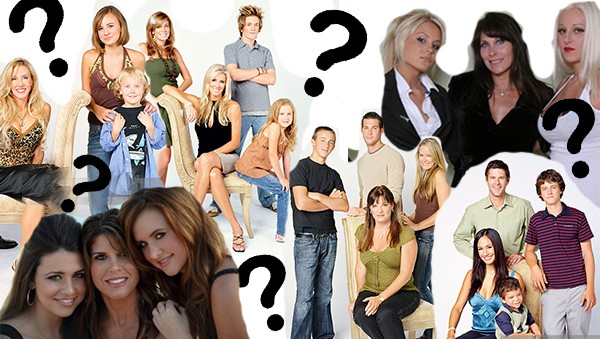 Over the years, The Real Housewives of Orange County has opened the gates to not only the ladies' lives, but also their children's. Do you ever wonder where they are now? Whatever happened to "OC Angels" Ashley Zarlin and Lindsey Knickerbocker? We invest our time in these kids lives and, when their mothers leave the show, the kids go with them. Never to be mentioned on Bravo again. Where are they now? What are they doing with their lives? Lucky for you, we put our cyberstalking to the test!
The Bryant Bunch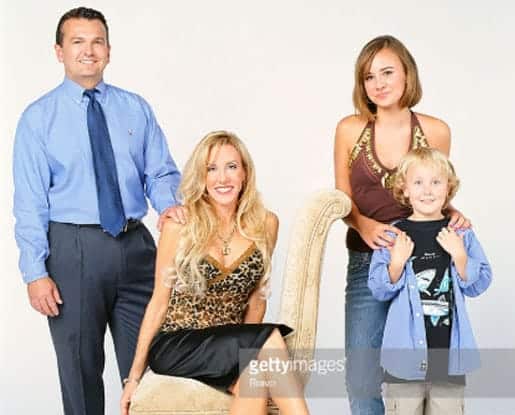 Kimberly Bryant was an original OC housewife. She stepped on the scene with her long blonde hair and augmented breasts. She and her husband Scott had two children, Bianca and Travis, who were relatively young when the show started. At the beginning of Season 2, the Bryants had to move to Chicago because of the sun and the family's susceptibility to skin cancer. Since then, the kids have grown up to live what seems like a very normal life. They are both still living in the Chicago area. Bianca currently is working as an underwriter.
The Knickerbocker Kids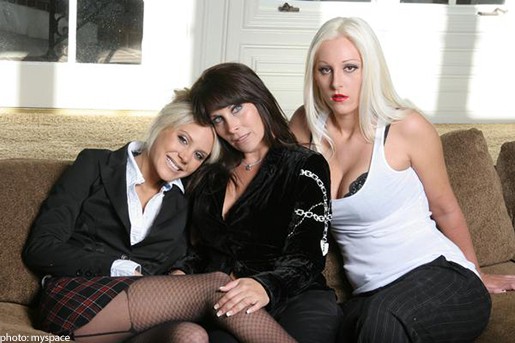 Tammy Knickerbocker came into the RHOC season 2 with two daughters, Meghan and Lindsey, from her first marriage to OC Angels founder Lou Knickerbocker. She also had a son, Ryley, with her on-again / off-again boyfriend Duff. Duff briefly worked at Coto Insurance with Vicki Gunvulson. Both daughters brought loads of entertainment with their partying ways. Who can forget the cake fight on Tammy's short-lived boyfriend's boat for Meghan's 21st birthday?!  Meghan seems to be in a happy relationship with a child and has recently her own business Knickerbocker Beauty! A few years ago Lindsey was arrested for a DUI. But has laid low since. Ryley is all grown up and sometimes makes an appearance on Tammy's Instagram.
The Keough Crew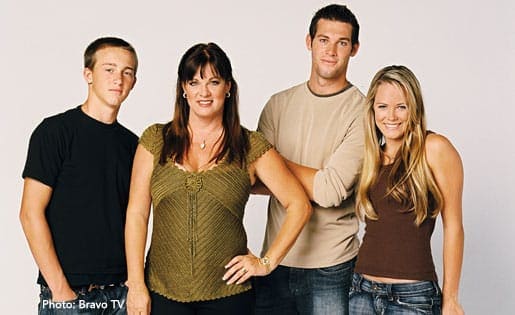 Jeana Keough's children may have been spoiled brats (Kara Keough Bosworth had to get a new car when her BMW button got stuck) but it seems her kids have grown up a great deal! Kara is married to NFL linebacker Kyle Bosworth and they have the cutest daughter named Decker. While Shane Keough is no longer a baseball star, he is very into real estate these days. He just got engaged to long-time girlfriend, Miss Nevada USA, Brittany McGowan. Meanwhile, Colton Keough seems to have come a long way from his days of illegally riding his go-cart around Coto DeCaza. Last we could find, Colton was following in his mother and brother's footsteps and is working in real estate as well.
Slade's Circle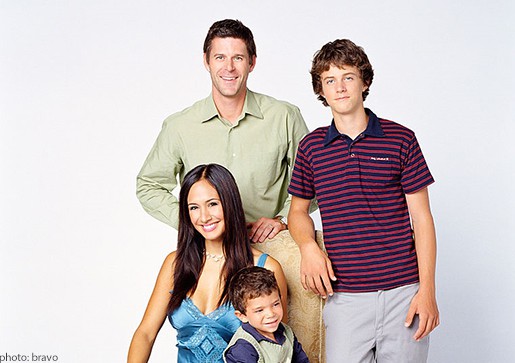 Even though Slade Smiley reappeared in RHOC Season 6 with Gretchen Rossi, he originally made his mark on the OC in Season 1. In Season 1 when Slade was with Jo, we saw a lot more of his children than we see in the later seasons. During the first season, Jo was shown jamming with Slade's older son Gavin Smiley while his youngest son Grayson (who was super young at the time) was not really shown. When Gretchen became an OC Housewife and hooked up with Slade, we learned of Grayson's cancer diagnosis. Since being on the show Gavin, 27, has grown up, and strongly resembles his "Housewife Hunter" dad.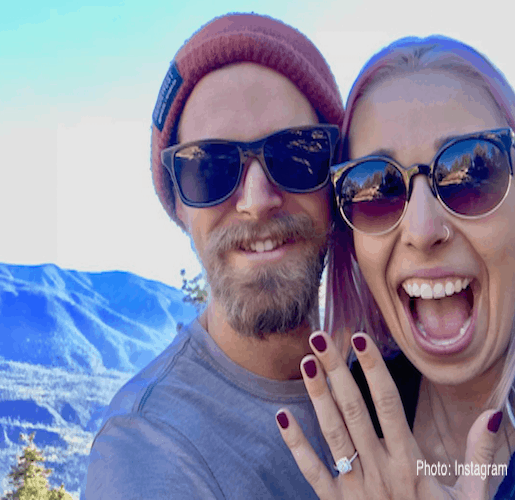 The  Curtin Clique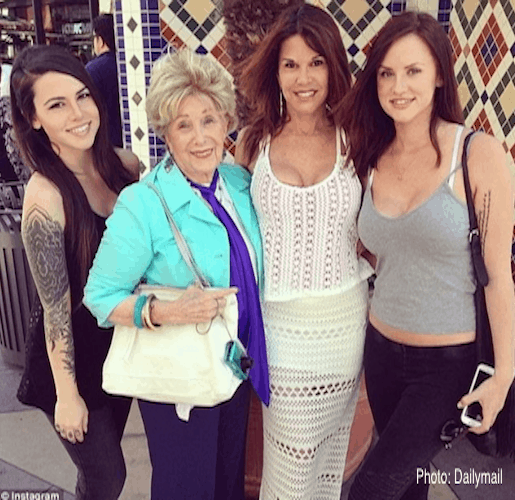 The Curtin kids, Raquel Curtin and Alexa Curtin, made for great TV! Lynne Curtin, was known for her cuffs, her flighty personality (does she have air conditioning?) and horribly behaved daughters. Who can forget the sisters walking into the Season 5 finale party wasted?! Since leaving the OC, her girls have really made a name for themselves… in the adult entertainment industry. Raquel, who now goes by Suttin is a Suicide Girl, posts racy photos on Instagram and offers nude content for her older subscribers. Suttin is also a mother to a little boy. When we Googled Alexa, her profession came up as porn star along with a long list of run-ins with the law:
An arrest in 2013 for allegedly assaulting her then-boyfriend

A DUI arrest
2017 Alexa filed a lawsuit against the Orange County Sheriff's Department for being sexually assaulted by a deputy during a traffic stop in 2014 (She won the suit and was awarded $2.25 million
In 2014 Alexa was charged with a misdemeanor for drug possession.
In the midst of all these above issues, Alexa's 88-year-old grandmother Marilou Colee filed a restraining order against Alexa accusing her of elder abuse.  She claims Alexa (23 at the time) broke into her home and threatened her. 
 Clearly, the girls live for chaos just like they did while on the show, a-la getting an eviction notice on camera.
The Peterson Posse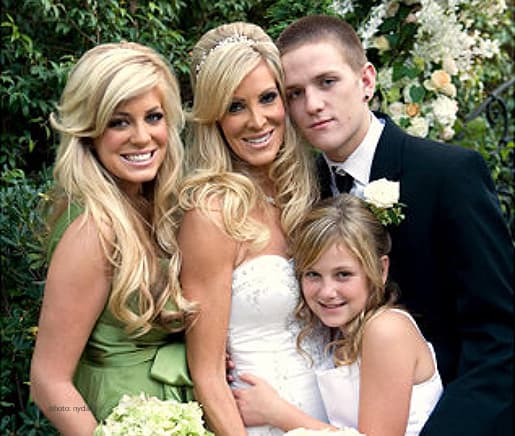 Before Lauri Peterson married George Peterson in RHOC Season 3, we really got to know her children, Ashley Zarlin, Josh Waring and Sophie Waring. Josh was in and out of juvie, Ashley was 21 and couldn't figure out whether she wanted to be an OC Angel or do A-Z Skin Care. Sophie was super young and just trying to be the good child. Once Lauri married George, we were introduced to Mckenzie Peterson, one of George's children. How could you forget the time George and Lauri sent Ashley and to Miami for Mckenzie's 18th birthday!?
Since their time on the OC, all the girls have come a really long way. Ashley is stunning and the founder of Cheeky Minx, a cute and hip online clothing store. Last we saw Sophie, she was around 9 years old, and wow has she grown up! She is currently a hair stylist. We found Mckenzie on Instagram, but there isn't much more information about her other than it seems to be pursuing modeling.
The girls have stayed out of the spotlight, but not Josh. Since being on the show, Josh has been in and out of jail. Josh is soon to start his trail for possible murder charges. Josh is facing three counts of attempted murder and other felony and misdemeanor charges in connection with a shooting at a former sober-living home in Costa Mesa in June 2016, according to Orange County Superior Court records. If convicted, Josh could face multiple life sentences. While Josh was out a year ago, he had a daughter named Kennedy, who Laurie and George have adopted and have been raising as their own.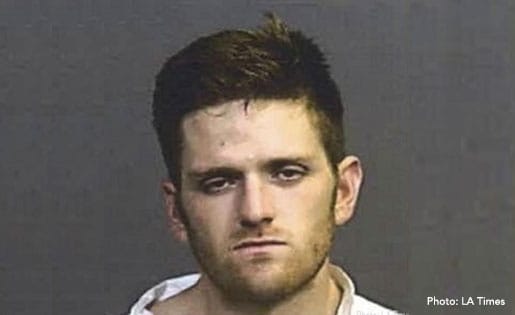 Who were your favorite Real Kids of Orange County?! Least favorite?! Comment below!
---