The Real Actresses of Bravo
Soap operas and screens
Emily Bertha September 17, 2019 3:14pm
Contrary to what some people may think, the reality shows on Bravo are anything but scripted. There are, however, some current and former Bravolebs who also actually act as a profession (even though we may never have heard of the movies they were in…).

Lala Kent
This Vanderpump Rules star may be engaged to a film and television producer, but she's the one behind the screens. She's been in a few lesser knows roles like Dudes & Dragons, Pitching Love and Catching Faith. This year, she's working on a project called The Vault. Who knows, soon we may be seeing Lala Kent on our screens on multiple channels.


Denise Richards
The newest RHOBH cast member Denise Richards is probably one of the most well know actresses on the show. From her character as a Bond girl to her role in the 90210 remake as well as a guest appearance on a particularly cringey episode of Friends and in her ex's Two and a Half Men, she's certainly not screen shy. Now, she's working to soaps and has a role in The Bold and the Beautiful.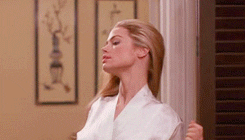 Eileen Davidson
Maybe former RHOBH star Eileen Davidson can give Denise some acting tips when it comes soap operas. During and before her time as a Housewife, she starred in Days of Our Lives (ala Joey Tribbiani style), played Ashley Abbott on CBS's The Young and the Restless , and currently has a role in The Bold and the Beautiful.
Kim Richards
Kim Richards heard calls of "break a leg!" before she even had legs she could balance on. As a baby, she first appeared in a commercial before securing a role in Little House on the Prairie. Later, Kim's younger sister, Kyle, joined her onscreen where they played twins in the film The Car. When she was a bit older, she was in the television series Nanny and the Professor.

Kyle Richards
Like sister, like sister. Kyle Richards followed in her big sister's footsteps almost before she even knew how to walk. The RHOBH star had a role in Little House on the Prairie as a child. Since then, she's been featured in a handful of other shows and movies like the fan favorite horror flick Halloween.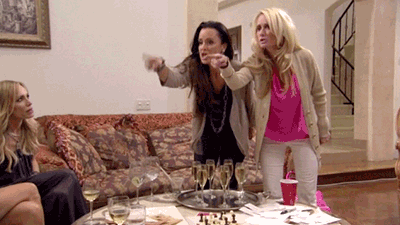 Kenya Moore
Finally: the south is representin'. While I've never heard of any of the works this RHOA stars in, apparently they do exist! Kenya Moore has played a handful of small roles and starred in different production like I Know Who Killed Me (2007), Dolls of Voodoo (2013) and The Confidant (2010).

Which of these ladies do you think is the best actress?
---