RHOC is Back and More Botoxed Than Ever!
Check out the best lines from the Season 10 premier
Troy Turner June 9, 2015 1:19pm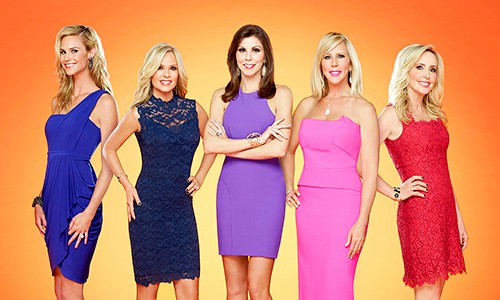 Photo: US Weekly
1. "She accidentally Instagrammed her tits!" -Tamra
2. "This house has 14 bathrooms. Is that ridiculous?" -Heather
3. "When life gives you lemons…. put 9 in a bowl." -Shannon
4. "I'm gonna tell people what they wanna hear: life is wonderful… and yes… my boobs are real." -Tamra
5. "It's like a prenup without the NUP!" -Vicki
6. "Now that I'm in the OC, it's time to play ball." -Meghan
7. I'm the OG of the OC – everyone else is just a copy." -Vicki
8. No one's life in perfect… but mine is pretty close." -Heather
Don't miss all the locations from the Season 10 premier!
---