RHONY ladies want to sink Bravo with a lawsuit after boat ride from HELL!
Find out what's getting the ladies all riled up!
Keegan Biondino February 21, 2018 2:58pm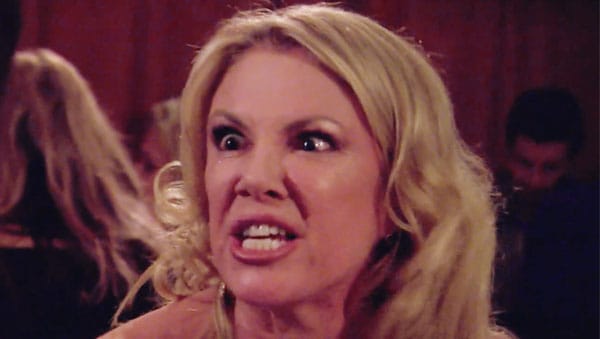 Allegedly, the women of Real Housewives of New York want to sue Bravo after a disastrous boat ride in Colombia, but their contracts apparently make it very difficult to sue the network (bravo, Bravo!)
If I had to guess,  Ramona Singer is spearheading these shenanigans and is being EXTRA Ra-motional  ….According to Page Six, a photograph was circulating on Twitter on Tuesday that appeared to show Singer in a wheelchair at the Cartagena airport, but a source says she had previously twisted her ankle.
There is no proof that any paperwork has been filed, but the word on the street is that the HENS are CLUCKIN' and looking for someone to blame!
A Bravo spokesperson reported, "On the return trip to the mainland, the boat encountered turbulent water, which caused the anchor to deploy unexpectedly."
They added, "At no time . . . was the vessel in danger of sinking, nor was a rescue required. Thankfully, everyone is fine. The safety of our cast and crew is paramount and, to that end, we are still reviewing the situation."
While, I cannot even begin to imagine how incredibly terrifying that must have been, if it really happened the way it is being explained, I think suing Bravo is a little farfetched.
Either way , I cannot wait to watch this epic sh*t show go down! RHONY  FOR THE WIN
What are your thoughts ? Should the ladies sue Bravo?! Tell us in the comments!
---