The Hills: New Beginnings? Not For The Pratts!
Stephanie Pratt revealed that she no longer considers her brother, Spencer, or his wife, Heidi Pratt, family!
Ashley Hoover Baker April 9, 2019 9:29am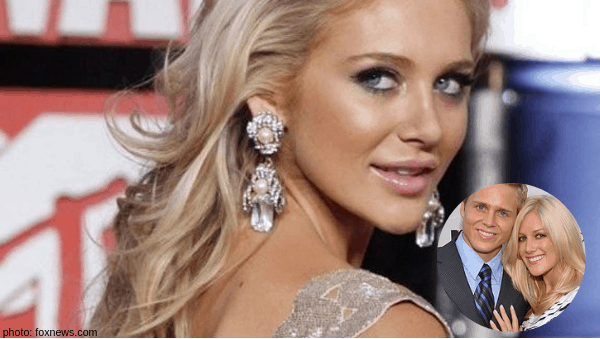 The Hills alum, now The Hills: New Beginnings star, Stephanie Pratt, dropped off her family's dirty laundry on her podcast, Pratt Cast.
It seems that Stephanie's issues involve her brother, Spencer Pratt, and his wife, Heidi Montag Pratt….again.
According to BuzzFeed.com, Stephanie explained, "I'm not going to pretend that Spencer and Heidi are good people like I was doing for most of the series for my parents. For the shit they've done to me recently, I'm done. They're the most toxic people I've ever met. They are Bonnie and Clyde 'til they die, so if they say this sky is black, all of us are morons for saying it's blue. I'm confident and secure enough in myself to not pussyfoot around them. I'm done. I'm going to expose them for who they are."
The tea didn't stop spilling there! According to The Daily Mail, "her strained relationship with Heidi finally snapped at a recent cast photo shoot, when the Marriage Boot Camp star shared champagne with everyone on set — except for Stephanie."
The podcast episode concluded by "alleging that the whole feud originated from Heidi not wanting Spencer to have a relationship with anyone but herself," per BuzzFeedNews. They reported, "Heidi doesn't want Spencer to have a relationship with anyone but her. And you know what? That's fine. I don't want a relationship with Spencer anymore. This is me actually exiting my family. I've tried to be nice to her for 10 years because I love my brother. It never changes."
Click here to listen to the podcast for yourself!
I'm calling it out. I think this is a desperate attempt at getting some buzz going around what looks like a snooze-fest of a reboot. It's just such a Pratt thing to do…
Is anyone else suspicious of the timing of this fued? Sound off in the comments!
---