The Hills have.... CELEBS!
A handful of celebs made their world debut on MTV's The Hills... including GaGa!
Jaimee Palkovicz April 12, 2018 2:35pm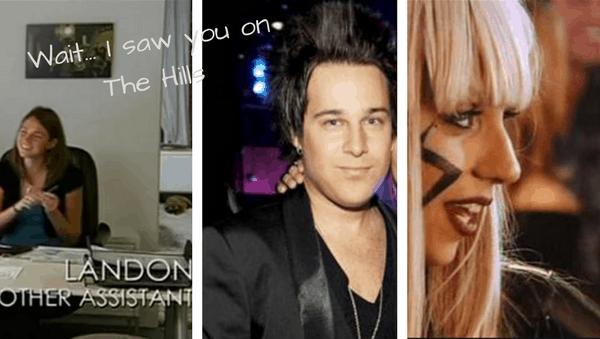 Ya know, when there's nothing to watch, why not binge some old reality! Right now, I'm in the process of binging, The Hills! While doing so, I've come across some celebs that I didn't even realize/forgot made an appearance in the show. Some of these people were already famous and some not so much. But, today, all of these people are known for much more than The Hills. So, when they popped up as background characters, it was crazy to see!
Ryan Cabrera
Do you guys remember when RYAN CABRERA was brought on the show as Audrina Patridge's love interest. Although Audrina says that Ryan was brought in and it was scripted, it was still a shocker to see our old musician crush on our favorite show.
Landon Clements
Before Landon Clements was part of the Southern Charm cast, she was an employee of Brent Bolthouse and a co-worker of Heidi Montag! You can catch glimpses of her on The Hills on the occasion that Heidi goes to her to dish on LC and Spencer. Who would have though that years later, we would see her pop on on Bravo!
Taylor Armstrong
As a Bravo obsessed individual, you have no idea how SHOCKED I was to see Taylor Armstrong pop up on The Hills! Her BFF Linda Thompson is Brody Jenner's mother, so I guess it makes sense. She makes about one appearance, pre-marriage to Russell and wayyyyy before she starred on The Real Housewives of Beverly Hills.
Doug Reinhardt
Doug Reinhardt (who I had no idea was a baseball player) may have "dated" our girl LC on The Hills, but he also dated half of Hollywood. His Hollywood list of ladies include, Paris Hilton, Tara Reid, Amanda Bynes, and the list goes on.
Lady Gaga
Back before Lady Gaga was LADY GAGA, she had LC and Whitney help to get her ready before a small show. It's crazy to look back and now know who Lady Gaga is, and how far she came! She's done so many things since then, but when you look back, it all started on The Hills!
Vander-crew
I was taken aback when I sotted a very young, shirtless, and hairless Tom Sandoval being interviewed for a modeling gig with Teen Vogue. Tom has come a long way from The Hills. Not only is he a regular on Vanderpump Rules, but also a partner with Lisa Vanderpump on her newest restaurant, TomTom – which should be opening this summer!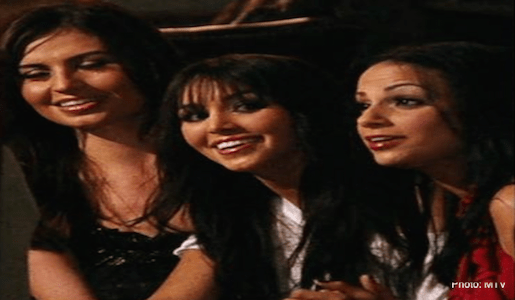 For Scheana Shay, "it's all happening" since she was spotted in the background on The Hills with BFF Stacie Adams, aka Stacie the bartender, who was known for trying to get in the way of Spencer Pratt and Heidi Montag's relationship in the later years of The Hills. Years later Scheana is still very good friends with  Stacie, who was one of Scheana's bridesmaids during her wedding to Mike Shay.
Are there any celebs that you've spotted while watching The Hills? Or any other vintage reality show? Let us know in the comments below!!
---