The East Coast Has Invaded The OC
How do we feel about Gina?
Jaimee Palkovicz August 23, 2018 1:31pm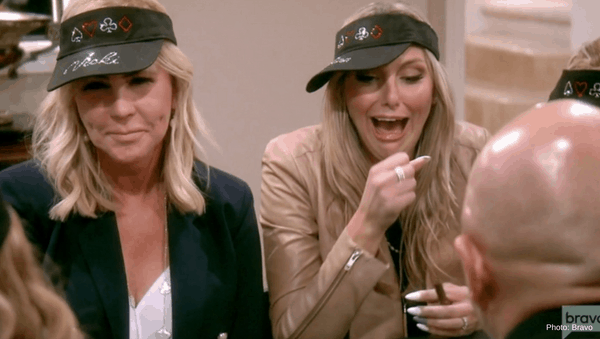 When I think of Housewives, the last thing I think about is someone who is meek, and quiet. So why were the ladies of The Real Housewives of Orange County so quick to get mad at Gina Kirschenheiter for being too loud at Poker night??
These ladies are known for their wild, inappropriate behavior in public. Whether it's skiing in Whistler, dancing on the bar at Andale's, or screaming at each other at the Quiet Woman, these ladies are not known to be quiet. So why would they expect a new comer to sit quietly in the corner?
But why is it that when the new girl feels comfortable to be herself that it's a bad thing? We've had Lydia who was boring, Gretchen Rossi played dumb (when they went to Vegas her first season and claimed she didn't know how to play Black Jack) and Lizzie who really wasn't interesting at all.
Maybe it's because I'm from the East Coast myself, that I just really adore her. She may be a bit goofy and out there, but she seems to have a good heart and the ability to stay true to herself. I can't help but love a girl who is herself and doesn't care what people think.
I will say, I am anxious to see how the season plays out with her and the ladies… especially given the things we hear are going on with her marriage.
What are your thoughts on the new girl Gina? Do you think she's too much, or just enough? Let us know in the comments below?
---