The Countess' Cabaret is proof she's living it up before prison!
Criminal rehabilitation is learned, my friends.
Keegan Biondino February 28, 2018 3:14pm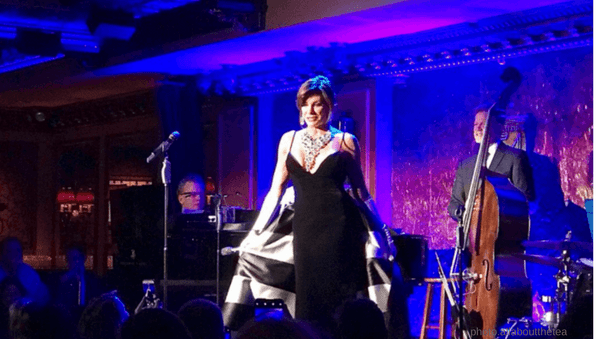 The Countess Luann De Lesseps is BACK and she came in HOT on Tuesday night with the debut of her new cabaret show called, 'Countess and Friends.' The show went down at Feinstein's/54 Below Supper Club in Manhattan.
First, I want to start off by saying that Luann looks like a SMOKESHOW. Get.It.Girl.
Talk about revenge bod…
The crazy thing to me about all of this is how incredibly carefree she seems. Possible jail time you say? NBD! Just livin' my learned-elegance life!
Part of me thinks, Kudos.. why not live it up just in case you do end up in jail… but the other realistic part of my brain thinks it doesn't seem like the best plan to be putting yourself out there while you await impending charges. But what do I know about arrest and possible jail time? Nothing. Thank. You. Jesus!
I do, however, enjoy her sense of humor about everything. According to All About The Tea, here are several of the comments from Luann throughout the night:
"I learned one thing from this whole experience. Everybody should memorize three numbers you would call if you went to jail." Luann told the packed house.

"I fought the law and the law won. Crazy for thinking I could get out of those handcuffs."

"Not drinking is exhausting. Getting up at six and going to my meetings and to yoga and then filming Housewives. I'm dead by ten o' clock I'm wiped out, I'm exhausted. And usually, I'm just starting at the Regency at that time," de Lesseps, 52, joked during her Tuesday night Cabaret show.
Claudia Oshry (Girl With No Job) talked about the Cabaret spectacular on her podcast, The Morning Breath.  She was one of the lucky attendees at last nights show and she had many good things to say about it. She said Lu looked absolutely incredible, not an ounce of fat on her body. She also brought up all of the madness going on in her life, including Tom! She said she was light hearted and funny about it . The show was 90 minutes and Lu was only on for about 30 minutes of it. Sounds like she was more of a host but she did sing the famous hit, Money Can't Buy You Class!!
HAHA, OH LU!! The Count must be just so devastated not being with you after the past months of utter debauchery.
Although I cannot imagine paying to witness this, I am genuinely jealous of all that were in attendance. That looked like a HELL of a good time!! I love the cameo from Sonja Morgan! HOT MESS EXPRESS… she's like a drunken sailor…  she can hardly keep her straps up and at one point looks like she's trying to pull the damn thing up!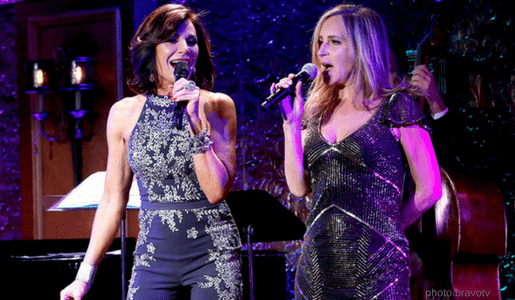 Would you pay to witness this incredible performance?! Do you think the Countess will end up in jail?! We want to hear your comments below!
---