The Bachelorette Recap: Justice for Grocery Joe!
The first episode of the season started off with a bang!
Genny Glassman May 29, 2018 3:21pm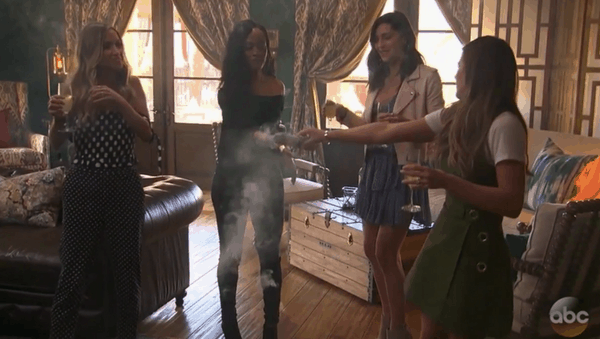 Hello and welcome to season 14 of The Bachelorette! After last season's huge upset, (Arie taking his proposal back to go run off into the sunset with the ever-boring, Lauren B.) vindication seems to be the name of the game for Becca. And while it seems that this season will have no shortage of drama, I have to admit, this crop of men are….lackluster.
A friend and I were debating whether or not the Bachelorettes/Bachelors are allowed to have a say in the contestants that are chosen for their season. In which case, Becca (who was also sort of boring, baring the episode where her ex-boyfriend came to "get her back") is to blame for, let's face it, some serious duds. But then of course, the guys have only just made their first impression on us — as we all know, sometimes these things take their time.
The episode starts with a shot of Becca crying while flipping through Polaroids of her and Arie. Becca, do not cry over this blue-eyed potato. Then she meets with her girls, and by that I mean past Bachelorettes who are still engaged. We have JoJo, Rachel, and Kristen Bristowe, who all essentially give Becca the same advice: "F**k Arie." Who could argue with that?
Then the ladies decide to sage the mansion with what is possibly the largest sage I've ever seen. Rachel waves the bundle of sage around, first saying, let's sage your ring finger, and then she waves the sage around Becca's hips and says that they are going to "sage your vagina." Rachel!! God, I wish they didn't bleep this.
Kristen Bristowe says that she was confused with the saging process, "Why did we light a big doobie and like, throw it around a room. I don't get it," me neither, Kristen. Me, neither.
JoJo reminds us that all of these ladies are still with the guy that they gave their first impression rose to. And furthermore, she says that they all kissed this guy on the first night, so keep an eye out for the guy that Becca gives the first rose to.
Anyway, let's get into the good stuff. The guys intros:
Clay is a former pro-football player that seems like a solid man — no shade to be thrown here.
Garret is enamored with his own impression of Chris Farley and though his looks are fine, his politics are inarguably bad. This article from The Huffington Post exposes that Garret liked posts on Instagram and Twitter that mocked the Parkland Students, Immigrants, LGBTQ, and is in general, a piece of trash. Anyway, what about that Chris Farley impression, ehh?
Jordan is clearly this season's villain. He is a model who is dumb (sorry, but he is), who is in for a shocking revelation when he realizes that other men understand that gray suits and patterned ties look nice together, they just chose not to dress that way on this particular night. He says his brand is, "pensive gentleman." Anyway, he's going to amazing on Paradise.
Lincoln seems like a solid guy. I have no issues with him.
And now we get to the Grocery Daddy himself, my guy Joe from Chicago. Joe had truly won the hearts of Bach Nation and I predict that he'll bounce over to Paradise and then possibly become The Bachelor after he's had a chance to gain a little more traction.
Jean Blanc is a colongoisseur, but we knew this and he seems very silly and fun.
Colton is a former NFL pro who runs a charity for Cystic Fibrosis. He says that he's only had one serious relationship and according to the previews for the rest of the season, he is also a virgin.
Grant is too eager. He seems like he is on a job interview and I just want him to tell him to take a breath.
Connor gets down on one knee and proposes to Becca. He is fine.
John is a software engineer who helped create Venmo.  Becca, lock that down ASAP. 🤑🤑🤑🤑🤑
Manbun Leo's hair is gross and while he doesn't seem terrible, he comes out of the limo with the same top knot that I wore as a sleepless high school student who didn't know that she needed to brush her hair EVERYday. (but enough about me)
Ricky – no intro, very short scene of him getting out of the limo. That doesn't fair well for this guy. Sorry, man.
Alex decided to wear a pink shirt and a patterned tie, much to Jordan's chagrin.
Nick shows up to the mansion in a race car driver's jumpsuit (risky!!), but surprise, he is not Arie 2, he's a lawyer.
Mike does Nick one better, he shows up with a cardboard cut-out of Arie and tells Becca that, "I thought he should make an appearance tonight. Just so that he got the chance to see you, as happy as you are tonight." Okay, that was smooth. Carry on.
Blake shows up on an ox and his masterpiece line is, "I just want to let you know already, my feelings are as strong as an ox." *kisses fingertips* well-played.
Darius seems nice, but he gets very little screen time. Not a good sign.
Ryan, you dun' messed up by not bringing the one thing that would have made you stand-out. If you're job title is banjoist, then you need to come out of the limo playing the banjo.
We need to talk about Christon, a Harlem Globetrotter, who DUNKS over Becca's head on a makeshift basketball court. Romance is alive everyone!
Wills let's it be known that he is a bit of a "closet nerd" who has a Harry Potter tattoo.
Jason has the slicked back hair of a young Scott Disick, but unfortunately does not have Scott's personality.
We have already discussed Kamil, whose career is social media participant. He makes Becca meet him halfway and then asks her if their relationship can be 60/40 (in his favor!). Buh-bye.
Where to begin on Jake. The guy who Becca knows from Minneapolis who essentially tells her that she was so unmemorable that he didn't remember meeting her before. He then swears that "anyone who knows me, knows I am a romantic guy." And that he's had a "transformative year." Becca immediately kicks him out, because our girl is smart and has self-respect.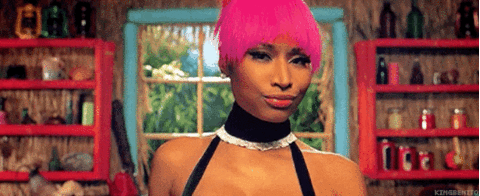 I like Trent and I like his hearse! He literally died, everyone! That was cute!
Christian is not worth mentioning because spoiler, he gets eliminated.
Chicken David went there and I am not mad about it. He actually seems nice outside of the chicken suit and as we've seen in past seasons, a wacky outfit does not necessarily mean a bad contestant. He can stay.
Chris brings an entire gospel choir — but this is not the most outstanding fact about Chris, we will get to that later.
Now that all of the men are here, we can finally start the cocktail party. Connor snakes Becca first and things go smoothly with the first few guys.
That is until Chris decides to tell Becca that someone is not here for the right reasons (gasp!). In his interview, Chris tells us that a friend who was Chase's ex-girlfriend, texted him after the After the Final Rose special and told him that Chase was only going on the show to market his business. You mean there is a Bachelor contestant who is only here to promote themselves??? Chris tattles to Becca and she brings Chase over to explain. Chase tells her that he barely dated this girl, and that the text is wrong (blah, blah, blah).
Anyway, the Rose Ceremony comes and goes and Becca decides to send home Chase because she is not even going to entertain that kind of drama and she also decides to keep Lincoln, Blake, Ricky, Jean Blanc, Christon, Clay, Wills, Connor, Jason, Venmo John (smart!), Ryan, Alex, Nick, Trent, Colton, Chicken David, Jordan, Leo Manbun, Mike, and Chris R.
Garret gets the first impression rose, but my prediction is that JoJo's aforementioned warning that all of the ladies are still with the guy that they gave their first impression rose to, will be false and Becca (who is left-leaning and by all accounts not going to tolerate Garret's crude social media tendencies) will probably kick this guy to the curb.
This season looks like it will be actually pretty good and if you need any more convincing then take a look at this hilarious recap done by Bach alum Jared, Nick Viall, and Deanie Babies. See you next week!
Tell us if you like the guys that Becca picked in the comments!
---