The 411 on Sonja Morgan's Gorgeous WWHL Look!
If being Sonja is wrong, why does it feel so right?
Lara Sophia August 21, 2018 9:43am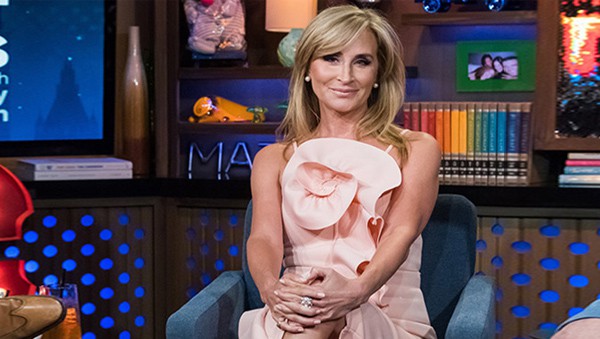 Sonja Morgan ALWAYS looks GORGEOUS but her recent Watch What Happens Live look was to DIE for!
So, how did Sonja get this stunning look?
Well, we've got the 411 on Sonja's WWHL makeup and outfit!
P.S. If you want all the deets on all the season 10 reunion ensembles, come back tomorrow for a full reunion fashion roundup!
For her appearance on WWHL, Sonja relied on makeup artist extraordinaire Caroline Blanchard aka Caroline Makeup Time on Instagram to beat her face.
And that's exactly what Caroline did!
Caroline created a soft lavender eye look with pinky-nude lips and bronzed glowing skin to compliment Sonja's blush-pink dress.
To top off the look Caroline added double individual lashes to make Sonja's eyes pop and add even more glamour into the mix.
As for Sonja's dress, she rocked a Sonja by Sonja Morgan original!
The blush pink dress Sonja donned is the Rose Ruffle Bodycon Dress from her collection and has a price tag of $103.95. #Winning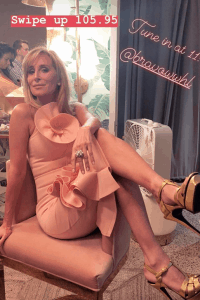 Sonja completed her look with pearl studs, a beaded pearl ring, and gold mile-high heels.
To top off her look, Sonja's hairstylist Stephen Thomas from the Madison Avenue Oscar Blandi Salon created a sleek and flirty hairstyle.
To recreate Sonja's WWHL look see below for all the products used on her!
Need more RHONY?
---