The 411 On Erika Girardi's Under-$100 Curated ShoeDazzle Collection
It's super sassy, it's super Erika Jayne!
Lara Sophia September 19, 2018 10:16am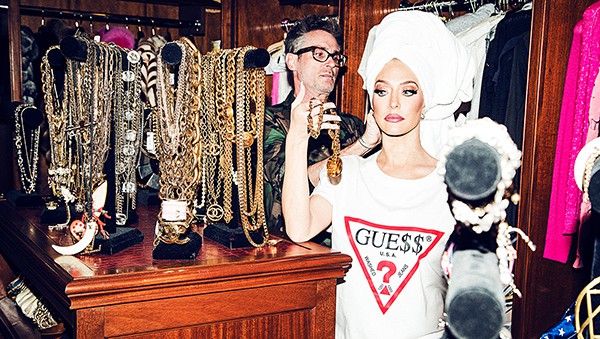 If we wanted to trade shoe closets with any Real Housewives of Beverly Hills star it would be Erika Girardi hands down. It was love at first sight when we first got a peek into Erika's massive and magical closet, which is why we are super excited about her latest collaboration.
And while it may be "XXPEN$SIVE" to be Erika but it doesn't mean you have to spend a fortune to copy her fierce style.
Thanks to Erika's collaboration with ShoeDazzle you can now copy her shoe game at an affordable price.
"Nothing is more electrifying than strutting around in shoes that make you feel confident and sexy – something I've always wanted to give to my fans and now have the opportunity to do so by collaborating with ShoeDazzle," Erika said in a press release.
Erika Jayne x ShoeDazzle consists of 15 pairs of curated styles hand-picked by the RHOBH star.
The collection has everything from classy heels to sexy over the knee boots to fun ankle booties. There's something for everyone whether your style is more Erika Girardi or Erika Jayne. And with prices ranging from $39.95 to $49.95, you won't break the bank.
Check out Erika's ShoeDazzle collection below!
The collection is now available on ShoeDazzle.com. If I were you I'd hurry up and shop before this collab is sold out!
Shop more shoes inspired by Erika below!
Thoughts on Erika's collaboration with ShoeDazzle? Sound off below!
---