Former Teen Mom Stars Get Two New Dogs Amid Scandal
David took to YouTube to introduce the additions to his family.
Ashley Hoover Baker July 15, 2019 10:53am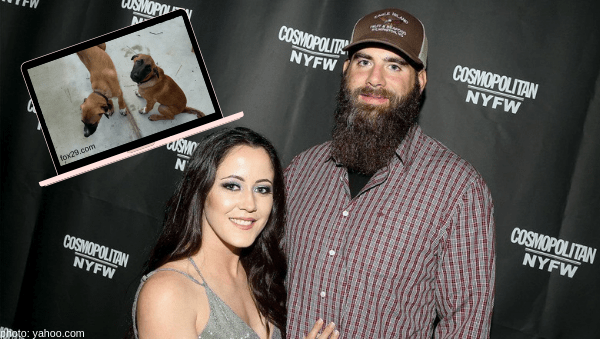 Former Teen Mom stars, Jenelle Evans and David Eason, get two new dogs amid the alleged publicity stunt around the murder of the family's french bulldog, Nugget.
David took to YouTube to introduce the additions to the family.
According to Fox News, "Eason announced that they've welcomed two new pups into their home, where they also raise several chickens. He took the opportunity to address the disappearance of the family's pit bull as well, but did not address Nugget."
In case you forgot, in May 2019, Jenelle went on the record saying David shot and killed her dog. She reported the incident to the police, who opened an investigation alongside animal control services. That's what lead to her being fired from the hit MTV reality show and temporarily losing custody of her children.
None of that drama stopped the couple from adopting two more dogs, according to Eonline.com. My question is: who is responsible for approving pet adoptions for these people?!?!
"Recently we had to find a better way of protecting our chickens and livestock. We have hawks and crows always eating the heads off our chickens and plastic owls are not doing the trick," per reports from Fox News. "Our pit bull Jax killed and maimed on of our pigs that was around 80 lbs. With that in mind plus the many chickens Jax killed and ate we decided to give him to a friend."
Do you think dogs should be trusted in the care of David and Jenelle. Sound off in the comments!
---