Former Teen Mom Throws Shade
Ashley Hoover Baker July 12, 2019 9:19am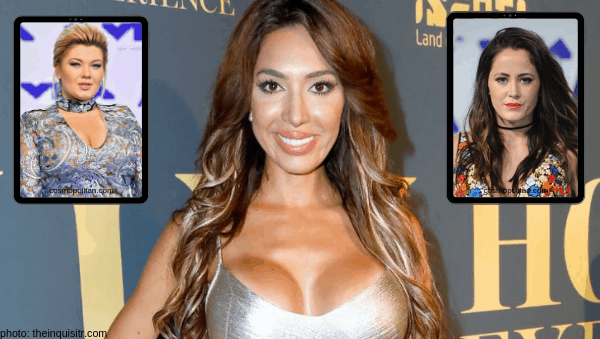 Former Teen Mom star, Farrah Abraham, had a lot to say about her controversial co-stars,  Amber Portwood and Jenelle Evans  after their recent run-ins with the law. The shade is real with Farrah's answers!
A TMZ reporter asked the reality star turned adult film star if she thought Amber had anger issues. Her response?
"Well, I'm not trying to be mean, but I saw pretty much saw it coming cuz Amber doesn't have custody of Leah. And I'm pretty sure even though she's trying her hardest to be a great mom and have like a new opportunity to being a mom, um. She's probably lost custody of her new child and she's just not good in relationships. And, I don't know. So being on Teen Mom maybe hasn't made her tougher or made her learn her lesson, so…"
Farrah was then asked if Amber should seek help.
"Amber has always sought help, and how much help do you need? I just think she needs to eliminate the things are making her angry, which is a relationship maybe the production she works on, um you know, that's probably what my therapist would probably say."
What are Farrah's feelings towards Jenelle's situation with her kids?
"I really feel like Jenelle has chosen a bad relationship over her kids and I feel really awful for her kids for that. Um, I do wish Jenelle all the best. But again, she's making all the wrong choices. Like, she shouldn't stand with the man who shoots the dog for no reason."
Then, the million dollar question was asked – Should Jenelle stay with David?
"I think every body on the Earth would not stay with David. A woman of value would not stand by a man whose like that. So, I'm teaching my daughter better and we're living our lives."
Here is TMZ's video if you would like to watch for yourself.
Do you agree with Farrah's opinions of her former co-stars? Drop your opinions off in the comments!
---