'Teen Mom OG' Star Bristol Palin Unhappy With New Custody Agreement
Bristol Doesn't Like the Amount She Sees Her Kids
Mandy Robinson October 14, 2018 11:05am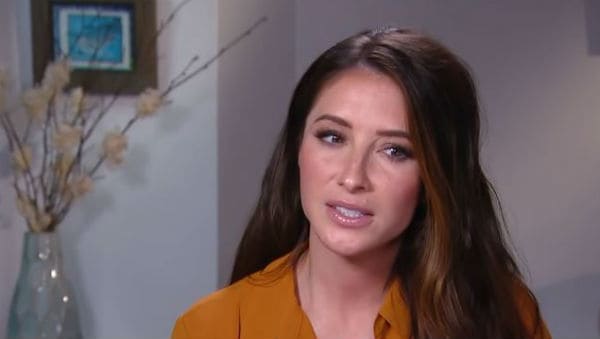 Teen Mom OG star Bristol Palin is speaking out and she is unhappy with her new custody agreement. You can see how Bristol's marriage with Dakota Meyer ended on this season of Teen Mom OG. Things were pretty rough for this couple at the end.
Remember, that this show was filmed a while ago. That means that Bristol and Dakota's divorce is final now. Bristol shared on her Instagram how she is dealing with it all now. She shared several snaps that show her daughter's rooms and they are empty. This is hard on her.
Bristol Palin admitted that she is missing her girls so much. Of course, when she was married to Dakota Meyer she had them all the time. Going from that to having to share is not easy on her. They have two daughters together two-year-old Sailor and 1-year-old Atlee.
Dakota makes it look like he is having so much fun with the girls, though. He shares a lot of pictures and is taking them to do things. They are getting to see their mom and their dad both, which is really important for the girls. Hopefully, Bristol can get used to this new normal and find a way to be happy when the girls are not with her. One caption said, "My heart could explode with how much I love this teeny tiny chicken nugget. PS how can you speed up time when your babies are with the other parent? #dropsomeadvice #coparenting."
Filming Teen Mom OG is going to keep her pretty busy, so maybe that will help fill up her time. Bristol just has to get used to this big change in her life and adapt.
Do you agree with Bristol Palin that this would be a really hard custody agreement? Let us know in the comments section below on your thoughts, and don't miss new episodes of Teen Mom OG on MTV.
---