Terminated Teen Mom Admits To Drama With Husband
Jenelle Evans considered dumping her husband, David Eason, after he shot and killed the family's dog,
Ashley Hoover Baker July 9, 2019 10:03am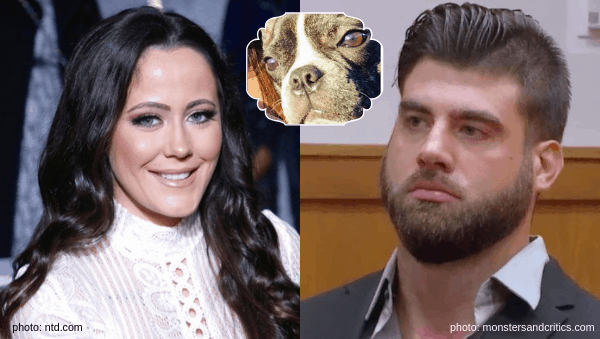 Terminated Teen Mom star, Jenelle Evans, admits to having drama with her husband, David Eason, after he killed the family's french bulldog, Nugget.
Jenelle turned to the questions feature on Instagram stories to share her truth and to clarify misconceptions. A follower inquired about her relationship with her husband after he murdered her dog.
It's shocking to me that Jenelle was upset for only a week, as I am still blood red mad.
Another follower asked her a two-fer….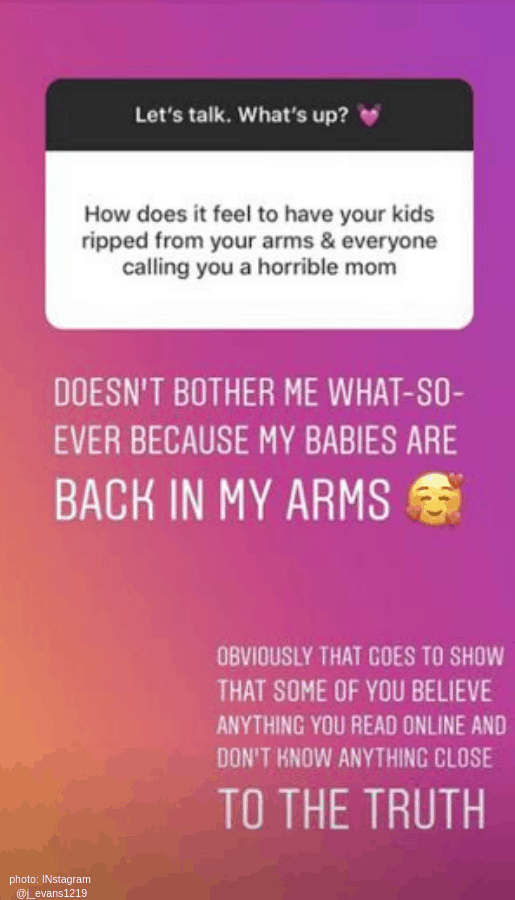 Jenelle claims to be unaffected by what others think of her. I hope her children have the same keen strategies for dealing with trauma as their mom. I wonder if Jenelle even understands the long-term effects this can have on her small children? End rant.
Speaking of her small children, it appears CPS has moved on as quickly as Jenelle….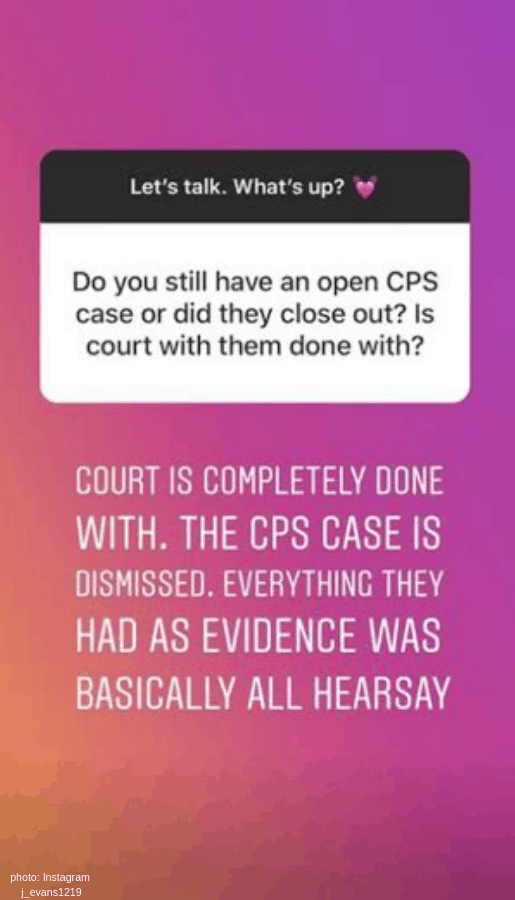 Killing a dog is hearsay? Keep in mind, the reason her kids were taken away is that their home environment was deemed unsafe with David around…because of him murdering a living creature.
Kay, CPS.
This is where the Q&A session got juicy. A fan asked why her ex-fiance, Nathan Griffith, was getting supervised visits. Jenelle's response is riveting….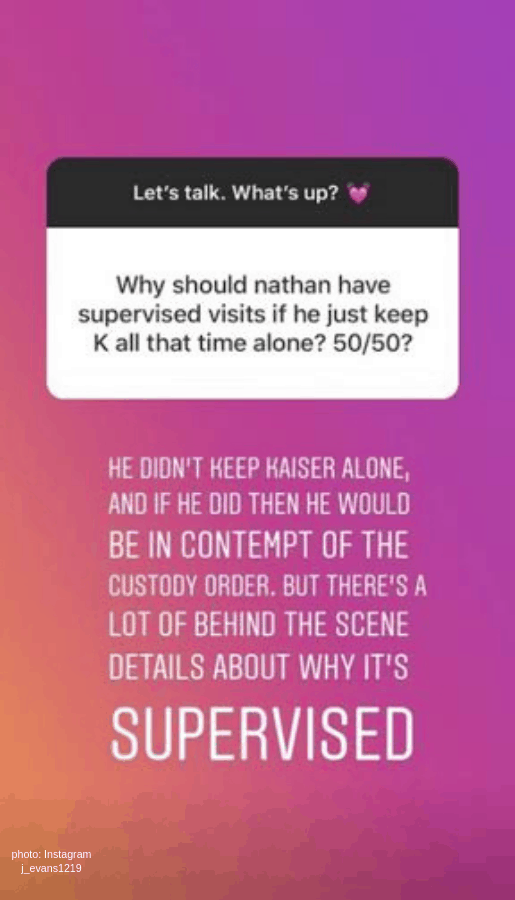 Behind the scenes details about why Nathan's visits are supervised….
We. Want. Answers!!!
We may get them courtesy of MTV, according to Jenelle.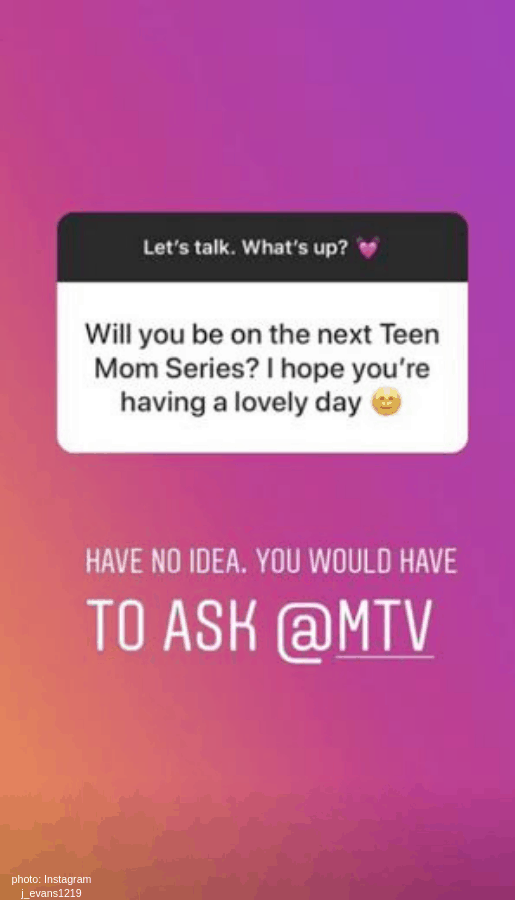 MTV fired Jenelle after the dog incident. Click here if you need a refresher. Could the network have changed their mind about Jenelle's employment on the network, or is Jenelle just being hopeful?
Would you like to see Jenelle back for another season on Teen Mom? Sound off in the comments!
---