From Teen Mom 2 To Marriage Boot Camp?
The jump from one reality show to the next won't be as smooth for Jenelle Evans and David Eason hoped.
Ashley Hoover Baker May 9, 2019 2:15pm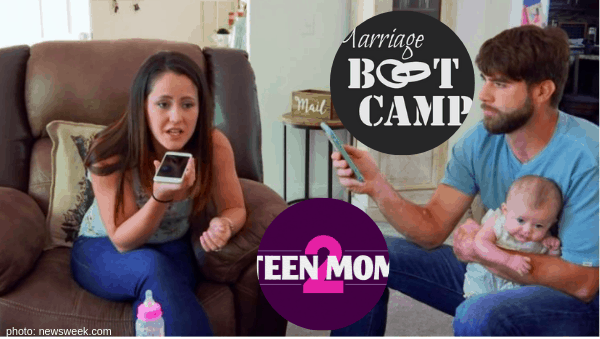 Not so fast Jenelle Evans and David Eason! Rumors spread like wild fire once it was announced that the recently fired couple from MTV's Teen Mom 2 would be joining the cast of We TV's Marriage Boot Camp. It looks like the transition between reality shows is going to be a bit more difficult than the couple anticipated.
According to reports from TMZ, there's a contract in place with an acknowledgment that David poses a danger. That's a fair assessment considering he shot and killed the family's french bulldog, Nugget. Jenelle has claimed that David previously attacked her. She also claimed David's "obsession with guns, along with his mental instability, is downright scary."
Sources from production for Marriage Boot Camp tells TMZ there's "a contract in hand with one big caveat — before they put David on the show, they want him evaluated by a psychologist to determine if he's a safety risk to Jenelle, the other cast members and the crew."
According to reports from TMZ, if David isn't considered mentally fit with the psych, neither he nor Jenelle will appear on Marriage Boot Camp.
Would you like to see Jenelle and David on Marriage Boot Camp? Let me know in the comments!
---