Teen Mom 2 Daughter Removed From Home
A North Carolina judge thinks Jenelle Evans and David Eason's daughter, Ensley, is at risk.
Ashley Hoover Baker May 15, 2019 1:27pm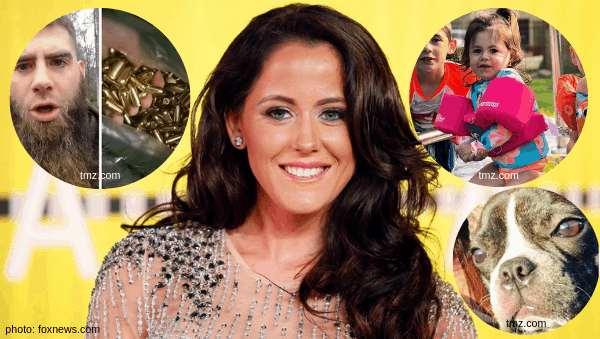 The world is crumbling around Teen Mom 2's Jenelle Evans and David Eason. A breaking report from TMZ claims the couple's daughter, Ensley, has been removed from the family's home. A North Carolina judge took action on behalf of the little girl after her father shot and killed the family's dog, Nugget.
"Law enforcement sources tell us the Dept. of Social Services — which includes CPS — served a judge's order Tuesday directed at Jenelle and David," according to reports from TMZ.
 The Daily Mail reported that David "grabbed the dog by the throat and slammed it on the ground" before throwing the french bulldog into the kitchen table. He then threw Nugget's body out of the door, grabbed a pistol and shotgun, before returning outside to shoot the puppy to death. He returned to the home "covered in blood," according to The Daily Mail.
Agencies were afraid to go to Jenelle and David's house due to David's history of violence, causing delays in the three children being removed from the family home with David.
In case you missed it, Jenelle's two other kids, Jace and Kaiser, are already staying with other family members, as per stay away orders. Click here to read more about Jace and Kaiser's whereabouts.
What do you think is best for the kids in this gruesome situation? Let me know in the comments!
---