Teddi Mellencamp's Feud with Meghan McCain is the Only Interesting Thing About Her Apparently
The two famous daughters are coming to blows over a hurtful quote that Meghan gave about the reality star
Genny Glassman March 23, 2018 11:39am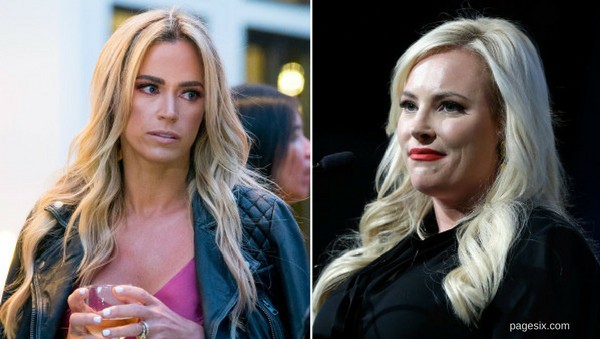 If you thought that Dorit Kemsley was the only one to have an issue with The Real Housewives of Beverly Hills' Teddi Mellencamp, think again. The accountability coach and daughter of 80's singer, John Mellencamp, is coming to blows with political personality Meghan McCain and things are getting ugly. On the podcast, "Everything Iconic with Danny Pellegrino" Meghan lets loose on her true feelings about their ongoing battle, "If Teddi wants to catfight, let's f–king catfight."
The drama started in February when Meghan appeared on "Watch What Happens Live."
"Please stop hiring people because they have famous last names," Meghan told WWHL host Andy Cohen after he asked her and other guest Lisa Rinna what they thought of the newest housewife. "– And I say that as a woman with a famous last name. I don't like her she's so boring."
Meghan's harsh words did not fall on deaf ears. On February 28th, Teddi clapped back at Meghan's harsh words when she tweeted, "Be right back, changing my last name to Boring." …..But is Meghan wrong though?
Be right back, changing my last name to Boring.

— Teddi Mellencamp (@TeddiMellencamp) February 28, 2018
Speaking with Toofab.com, Teddi tells them that, "I take boring as a compliment. I truly do, because if anybody is such a show all the time, that's probably not their authentic self. Most of us are pretty boring. I love my life, and regardless of what my last name is, I think in every friend group, there's gotta be balance."
"I would never comment on how I think Meghan McCain does at her job," the reality star adds. "I just wouldn't. That's not my place. I'm about empowering other women to be the best they can be."
That answer? Very boring (sorry, Teddi).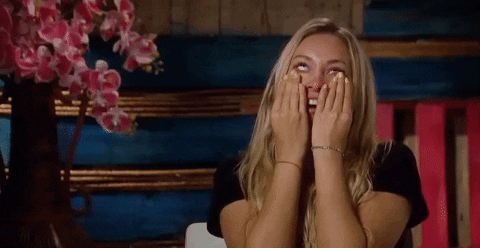 And Meghan seemed to agree. PageSix is reporting that on the Danny Pellegrino's podcast on Wednesday, The View co-host responded to Teddi's very measured ( *ahem*) rebuttal, saying,
"Even I thought that response was boring. That was such a boring response. If you're going to cat fight with me, then f–king cat fight with me, like come up with something better than that. You're boring."
And if you weren't 100% sure what McCain's true feelings about Teddi were, she adds, "That's boringness of all boring, like you're not even answering in a good way."
Got it, Teddi Mellencamp = boring.
Meghan McCain is not the only public figure outside of the Bravo-verse to beg Andy Cohen to get rid of Teddi. Earlier in March, Jennifer Lawrence made an appearance on the WWHL couch, where she told Andy, "As a person I think [Teddi is] great, she seems very grounded. Not exciting enough for the show, we need someone more diabolical." Which we all know is code for, say it with me now, BORING.
Who knows what Andy Cohen and the producers of the RHOBH will do with this information, but it sure seems to me like Teddi won't be coming back for a second season.
Let us know if you are on Team Meghan or Team Teddi in the comments!
---