#21 Prissy talks Real Housewives of Dallas!
If you're not listening to our podcast... GOD, you sound like a dolphin!
Troy Turner October 29, 2018 8:08pm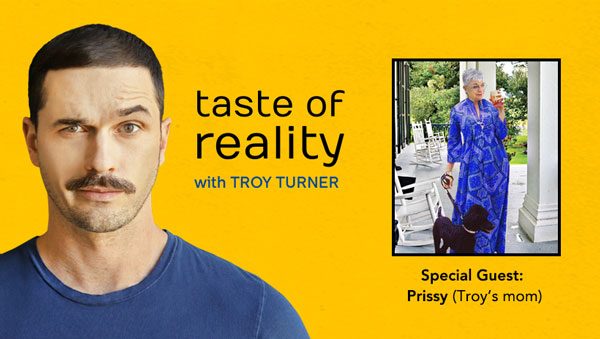 Podcast: Play in new window | Download
Subscribe: Apple Podcasts | Google Podcasts | Stitcher | Email | RSS
In podcast episode 21, Troy's mom Prissy lets loose on the Real Housewives of Dallas. Hear her candid take on Kameron Westcott, MaMa Dee, and all the drama on RHOD Season 3. Tune in to hear Troy's rundown of all the week's hottest reality TV gossip and news.
Sound off in our Facebook Group and follow us:
Web: https://tasteofreality.com
FB Group: https://facebook.com/groups/2002217393430171
Facebook: https://facebook.com/tastereality
Instagram: https://instagram.com/tasteof_reality
Twitter: https://twitter.com/TasteOf_Reality
Remember to Subscribe to the Taste of Reality with Troy Turner Podcast!
---