Subscribe to the Taste of Reality with Troy Turner Podcast!
Now available on iTunes, Google Play and Stitcher!
Dana Escamilla April 6, 2018 9:06am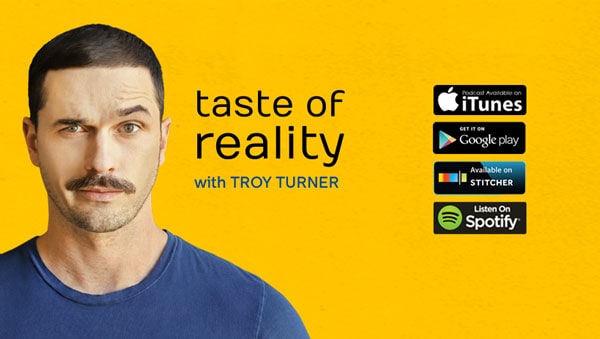 Need more of the WHO, WHAT, WHERE and WHY of what went down in reality TV each week?!
Subscribe to our Taste of Reality podcast to hear ToR co-founder Troy Turner discuss the most delicious drama from top reality TV shows like Real Housewives, Southern Charm, Vanderpump Rules and more! Special guests (like Troy's sassy, southern, 80 y/o mother, Prissy and RHOA psychic Mbele) get down and dirty with all the juiciest celebrity gossip and pop culture happenings!
Join the conversation in the exclusive Facebook Group and sound off with your opinion about the latest reality TV news and who we should interview! You can also give a shout if you're looking for recommendations of places to check out from your favorite shows. Last but not least… listen to the podcast to win cool reality star stuff every week!
Subscribe now!
---