RHOD's Stephanie Hollman Reveals Her Current Beauty Obsessions
Beauty Dallas Style!
Lara Sophia November 8, 2018 9:02am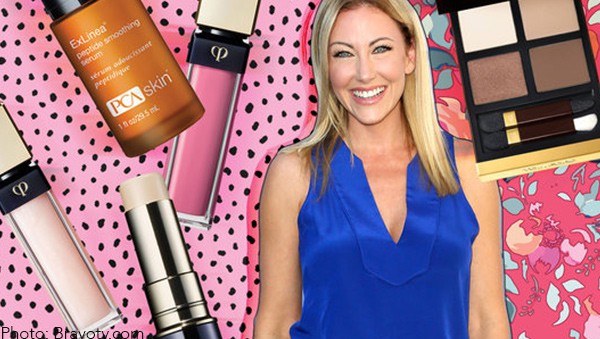 Much like the rest of us, Stephanie Hollman is a major beauty product junkie.
The Real Housewives of Dallas star loves trying out the latest and greatest beauty products.
In fact, Stephanie loves her current rotation of beauty goodies so much that she's giving us peek inside her makeup bag.
With her practically unlimited budget, it's not surprising that the RHOD star has a fondness for the crème de la crème of beauty products.
One high-end brand that Stephanie can't get enough of is Clé de Peau [Beauté].
"I love anything Clé de Peau [Beauté]," Stephanie reveals to Bravo's The Lookbook.
Stephanie is obsessed with the brand's lipglosses and always keeps at least two in her makeup bag.
"They have the best lip glosses, so I have them in every color," she shared, adding that's she also a big fan of the brand's concealer which happens to be a cult favorite. Celebrities adore the Clé de Peau [Beauté] concealer, in fact, it's said that it's Kim Kardashian's favorite. I'm also a HUGE fan of this concealer and can say it's worth every pretty penny.
"I'm obsessed, I've been using this for, like, four years," she said of Clé de Peau [Beauté] infamous concealer.
Check out the clip below for all of Stephanie's current beauty must-haves!
Shop all of Stephanie's favorite beauty products below!
Need more Beauty by Bravo? Check out the fashion section of Taste of Reality for all the products your favorite reality stars love!
---