VPR Star Stassi Schroeder Feels Like A Monster
The Vanderpump Rules beauty says she has 'that bride gene.'
Ashley Hoover Baker September 4, 2019 2:53pm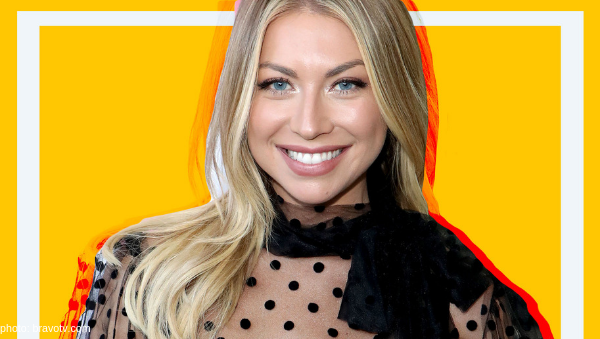 Vanderpump Rules star Stassi Schroeder may have morphed back into 'Season One Stassi' now that she is engaged to super cutie, Beau Clark.
The New York Times bestselling author dished to E! Online, "I wake up every day and I'm a monster, like, I'm a monster. I stare at it [her engagement ring] constantly. I just feel, like, so different. I feel like Meghan Markle, I really do."
When asked about planning her upcoming nuptials, Stassi explained, "I thought I was going to be like a really chill bride like, 'I don't care whatever no I've got that in me.' I've got that bride gene in me. I didn't know I had it but I do!"
One thing that Stassi was sure of was her bachelorette party plan. "I I feel like I want to do things a little differently." The former SURver continued, "I'm not really like the penis straw bachelorette party type." The 31 year old clarified, "That's just not my idea of fun. Let's just have like a boozy brunch and like be civilized."
My how Stassi has evolved!
"I've lived all of my twenties on Vanderpump Rules and the crew is my family, the cast is my family and, like, the viewers are a huge part of my life now that… It is what it is like I feel like I'm going to be giving birth on tv and a camera is going to be right there up in my vag [vagina] I'm NOT joking right now."
"It's my life. I think it would be weird if it wasn't filmed. I'd be like something's missing here.
Check out the whole interview!
Never forget how intense Stassi got about her birthday. Could she be going into wedding planning with this energy?
No wonder she calls herself one of the 'Witches of WeHo.'
Do you think Stassi has gone back to 'Season 1 Stassi' now that she's a bride-to-be? Let us know in the comments!
---