Spencer Clawson of 'Big Brother' Shares About Hospital Stay
Spencer is lucky to be home and feeling better now.
Mandy Robinson October 25, 2018 9:01pm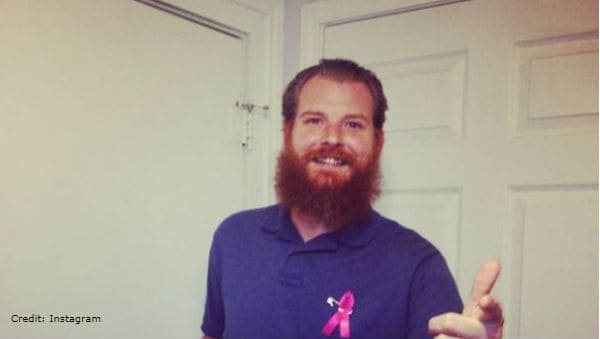 Spencer Clawson was on Big Brother 15. He just revealed some pretty scary news. He had to miss out on his chance to go to the Memphis Comic Expo because of his hospital stay. Seriously, though, Spencer did have a pretty scary time in the hospital. He had planned to go to the Comic Expo all week, but those plans didn't work out.
His Twitter is full of updates about what happened to him. Spencer actually had a torn esophagus and he says this is the second time that it has happened to him. It left him in the hospital for about a week getting treatment. He said, "My esophagus tear was due to an allergy and esophageal weakening due to reflux." This makes me wonder if it is something that the Big Brother star could end up dealing with again in the future. That is pretty scary.
It's been a rough 6 days, y'all. I tore my esophagus (again) last Tuesday. They've put in a stint to help it heal. My esophagus tear was due to an allergy and esophageal weakening due to reflux. This has been a miserable week, but things are beginning to improve. I miss my house. pic.twitter.com/Fs9B6JvjOq

— Spencer Clawson (@SpencerBClawson) October 22, 2018
Now Spencer Clawson has a stint in and it will be there for about four weeks. He can't just eat whatever he wants with that in. That part sucks, but as long as he heals and gets to feeling better I doubt he cares too much. At least he knew what to expect seeing he has been through this before. Maybe they can figure out a way to prevent this from happening to him again.
Spencer was on season 15 of Big Brother. He didn't win his season but did come in 3rd. I hate hearing about his health issues, but at least he is doing well. You never know if he could show up again on the show. They have done a lot of twists over the years and bringing back people who were in the game before is one of them.
Do you remember Spencer Clawson from his time on Big Brother 15? Share your thoughts below and don't miss Big Brother when it returns to CBS.
---