'Southern Charms' Kathryn Dennis is Launching a New Business For Kids & The Internet is Cheering
Shut up & Take Our Money!
Genny Glassman September 18, 2018 2:18pm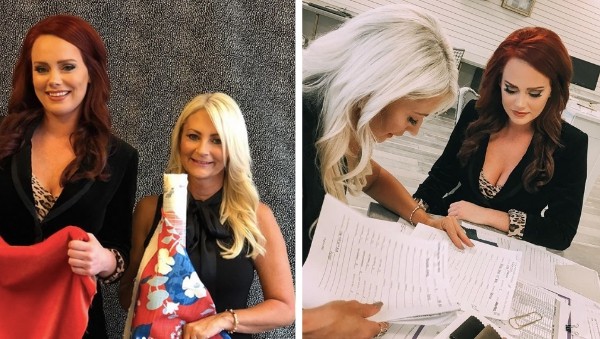 Bust out the praise-hands emojis because we all have something to celebrate. We've watched Southern Charm's Kathryn Dennis have some serious highs and some (very) low, lows, but now the reality star has announced a new business venture that makes us want to stand up and cheer!
On Monday, September 17th, the Charleston mom took to Instagram to announce that she will officially be launching a line of kids furniture, Kensie + Saint. The line is of course named after Kathryn's two children with former SC cast member Thomas Ravenel, Kensie, age 4, and Saint, age 2.
While Kathryn didn't divulge any of the details about the line, she did says that she was partnering with Donna Steele, who owns the furniture store, Opulence by Steele in North Carolina. And said that the line should be launching soon.
But what's more heartwarming is the warm reception the news is receiving online. Thousands of fans (over 70,000 to be exact) have liked Kathryn's post and many are writing in with their good wishes for the reality star as she starts this new chapter.
"All the BEST to you Kathryn!! To you and your precious children!!💖" wrote one user on Instagram.
"Great job Kathryn ! Show them all," wrote another.
And someone else wrote, "Get it girl !!! You deserve this 😘😘❤️❤️❤️"
So I guess it's safe to say that Kathryn's furniture line is sure to be a hit!
Would you buy furniture that Kathryn has designed? Let us know in the comments!
---