Southern Charm Star Apologizes
Shep Rose says the video he posted mocking a homeless woman was not cool or funny.
Ashley Hoover Baker August 6, 2019 5:47pm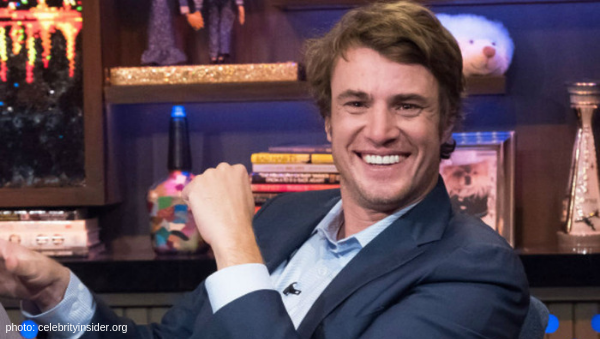 Not so charming behavior coming from Southern Charm star, Shep Rose. The bachelor received a helluva backlash after he posted a video of himself mocking a homeless woman collecting cans on the street.
Shep changed his tune after a day full of social media backlash. He finally tweeted, "I know some people were upset about the video from Sunday night. It was a stupid joke and bad idea all around. Also a bit out of context. I spent a few minutes with her talking and telling jokes. She laughed a little. But Yeah, wasn't cool or funny. Mea culpa."
In case you missed what all the fuss is about, Shep heckled a homeless woman and posted it to his social media. In the since-deleted clip, he exlaimed, "Look at me, nice cans! I mean, the cans you have!" Shep laughed as he scanned the camera over to the pile of cans. The woman covered her face and yelled back, "No! No!"
To turn really bad into worse, Shep wrote, "I love double entendres. Yes she was camera shy. But she laughed," over the video he posted.
Before eventually sort-of-but-not-really-apologizing, Shep got spicy with some followers who commented on the video he posted. One person commented in regards to Shep's behavior. The Southern Charm star wrote back, "Unfollow then. No big deal."
He responded to another follower, "Omg. I offended you! Ok. Here's the plan, sensitivity training 5 times a week. Then intensive therapy (hot yoga?) followed by a public flogging in the town square. Then i move to Siberia and live in an igloo for 4 months. At this point. I think I'll be cleansed of your disapproval."
Do you think Shep should face repercussions for his actions? Sound off in the comments!
---