Southern Charm: Shep Rose Removed From VIP Tent
The drunk Southern Charm star was acting inappropriately.
Ashley Hoover Baker March 18, 2019 11:48am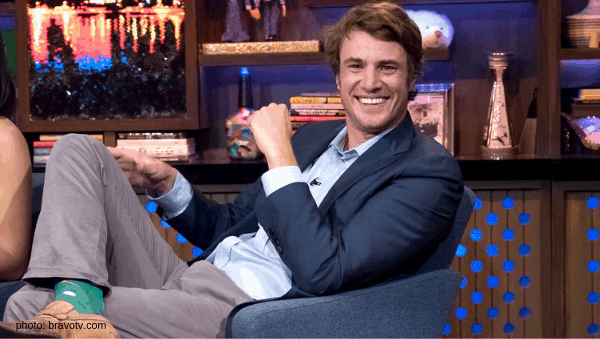 This is not a good look.
Southern Charm's Shep Rose got wasted at The Players Championship Friday at TPC Sawgrass in Ponte Vedra Beach, Florida, according to TMZ. Event goers reported that Shep drank to the point of becoming belligerent and pestering guests. They said the reality star also got up and started dancing, blocking people's view of the tournament. TMZ was told that a woman working the event asked the RelationShep star to leave, but he refused.
St. John's County Sheriff's deputies stepped in at that point. A spokesperson told TMZ the deputies working the event had to escort Shep from the tent.  He was not arrested and removed from the tent, where he had an incredible view of the 17th hole from inside the Dye Pavilion VIP tent. Shep was allowed to stay at the event.
Do you think Shep should have been allowed to stay at the golf event after the issue he had in the VIP tent? Let me know your thoughts in the comment section!
---