Bless yer heart! Take the Southern Charm Savannah Tour!
Curated by Taste of Reality
Troy Turner July 10, 2017 11:30am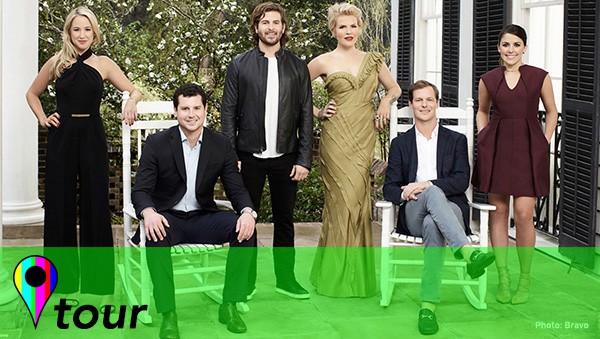 Well, I declare! Season 1 of Southern Charm Savannah was quite the feisty one! Now you can relive all the hissy fits and conniptions you saw on the TV show with our self-guided tour of the filming locations. Whether it's perusing a historic plantation or fillin' up on fried chicken, you'll find at least a few vacation ideas from the cast to suit your fancy on your next visit to Savannah, Georgia!
1 . Fly Delta!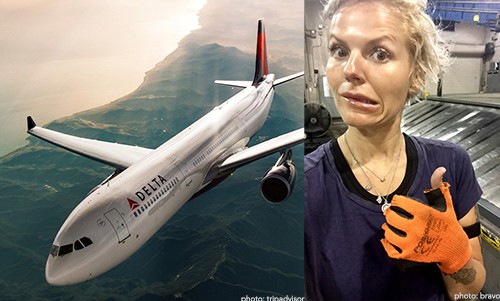 The airline is headquartered in Georgia, so you can find plenty of flight deals getting there. More importantly, you might even spot Ashley Borders lugging your bags across the runway! Remember in Season 1 Episode 4 when her secret baggage handler job was revealed?! — What happened here?! —
2. Breakfast at The Collins Quarter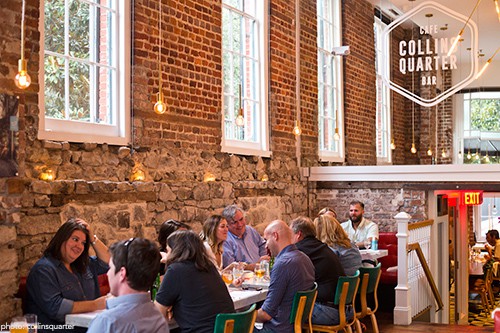 Specialty coffee meets innovative cuisine at The Collins Quarter. The Savannah Charmers have been known to nurse a hangover here! Check out their decadent champagne breakfast menu. — What happened here? —
3. Obsess over Savannah architecture!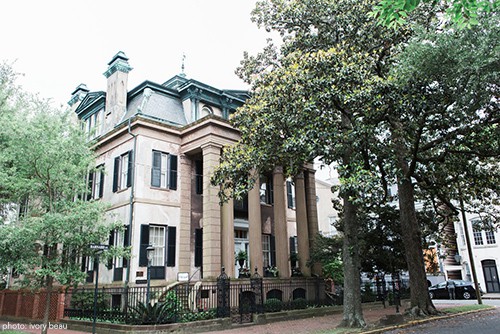 Savannah has so many plantations and Greek revival homes, you'd be plumb tuckered out if you tried to see 'em all! These historic landmarks showed up on the show and a few of them are even in the family of the Charmers! Check out The Mackey House, stroll by Beaulieu Plantation, or head inside the Harper Fowlkes House for a Savannah history lesson! — What happened here?! —
4. Lunch at Mrs. Wilkes' Dining Room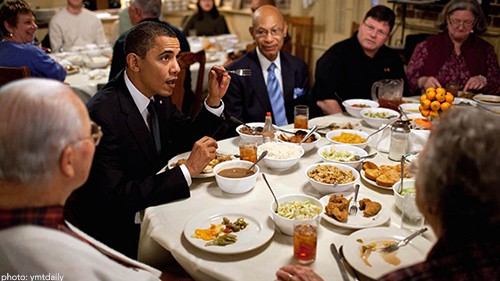 Mrs. Wilkes' is THE local place to go for an authentic Southern family-style dining experience! Just like Nelson Lewis proudly informed us in Season 1 Episode 5, President Obama's first trip out of the White House was down to Savannah and straight to Mrs. Wilkes'! Make some new friends at the communal tables and don't forget to order your Southern sweet tea, darlin'! — What happened here? —
5. Shop Savannah's best clothing stores!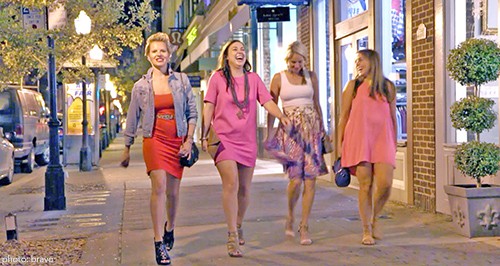 Take a few fashion tips from cast members Catherine Cooper, Hannah Pearson and Ashley Borders and shop their favorite stores! Stop by House of Strut for vintage finds, become the belle of the ball at BleuBelle Boutique OR, if you're a Southern gentleman, check out J Parker LTD and get your hands on some of Louis Oswald's sock collection called JL The Brand! — What happened here?! —
6. Get your Geechee on!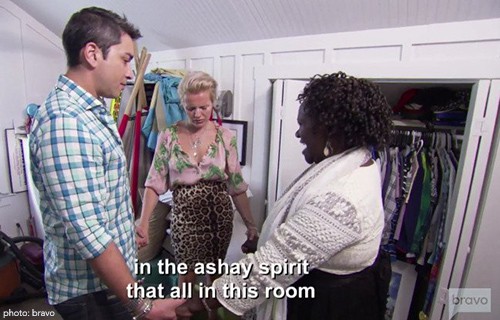 Remember when Ashley Borders hired that Gulluh Gulluh spiritual healer to cleanse her house of dead slave spirits? Ummm, yes, seriously. Watch it again in Season 1! You can get your fortune told or exercise your own demons with a little help from Sistah Patt Gunn at the Geechee Institute! — What happened here? —
7. Dinner at The Wyld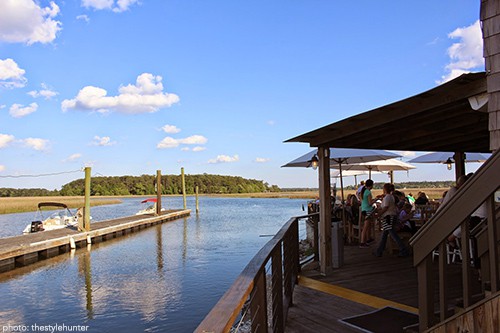 Cue the supper bell! This cozy dock bar and restaurant serves up some of the best cocktails and seafood in Savannah. The Wyld is the perfect place to eat and pre-game before a wild night out! Unless, of course, you're Lyle Mackenzie who got a big fat rejection from Catherine Cooper when his marriage proposal was a FAIL! Anyway… sit a spell and enjoy the fire pits or bocce ball with friends! Also, check out their event schedule. — What happened here?! —
8. Drinks at Congress Street Social Club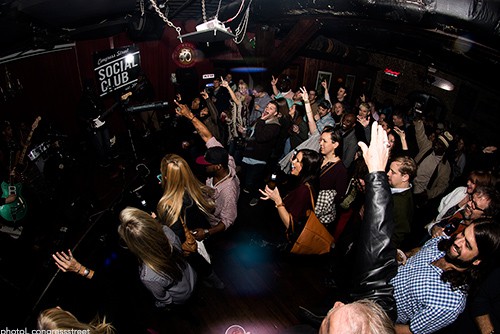 The Southern Charm Savannah cast ended up at Congress Street Social Club more than a handful of times on the show, so it's gotta be good! Located in the historic downtown section of Savannah on stylish Congress Street, it's a local favorite with a  live music schedule, great bourbon, and over 100 bottles of beer and 30 on tap! — What happened here? —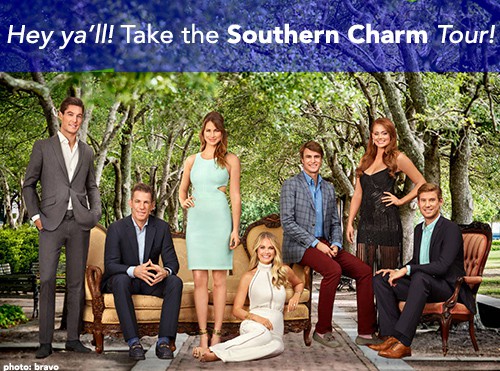 ---