Southern Charm Recap: The Break-Up Bunch
The gang is back and the drama is even bigger on the season premiere.
Genny Glassman April 6, 2018 11:48am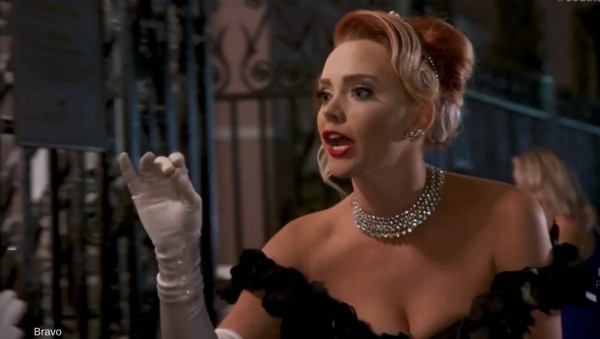 Welcome back to Charleston, y'all. This is the first episode of season 5 and boy what a way to welcome us back to Southern Charm. In the time that has passed since we were last down south, there has been a birth, a dating show, and a major Southern Charm break-up. Don't worry, though. They saved some drama for the premiere!
We enter on a party scene. The men are decked out in tails and the ladies are wearing their evening best, but of course Kathryn Calhoun Dennis is outside getting in a NASTY fight with Thomas Ravenel and his new girlfriend, Ashley. The words, "entitled, gold digger" and "nothing but an egg donor" were used. Yeesh.
Then we flash back to three months before the party. Cameran Eubanks is just about ready to pop with baby Palmer, and we see Shep Rose picking up a southern delicacy, Chick-fil-A, to bring to the mom-to-be. We quickly check-in with the rest of the cast. Patricia Altschul is home in her boudoir admiring a GIGANTIC engagement ring. Chelsea Meissner is possibly the coolest person on this show. She was riding a skateboard while walking her dog (!!!)  And lol at Austen Kroll, whose whole intro was of him failing to properly dip an Oreo into a glass of milk. Kathyrn is busy smudging her house with sage to rid it from "a**holes" and T-Rav has settled into a new home — not the downtown bachelor compound — with his two children.
Over at Cameran's house, she is getting ready for baby. Shep brings her her Chick-fil-A and the two chow down as they catch us up with Shep's dating life. None of you should be surprised to learn that Shep has broken it off with Bella Clark, the winner of his dating show, Relationshep. Cameran correctly calls Shep on his BS. "You want a girl who can hang out at the bar until 4 am and has read all the classics. Who is this girl? She doesn't exist!" Shep starts saying, "Well I'm still young –", but Cameran cuts him off quick, "You're not young!!!"
LOL. Sometimes Cameran's older-sis routine can be grating, but I thoroughly love her giving Shep the business. She really hammers the point home that Shep is a mess, telling him that he needs to date women his own age, "which is about to be 38-years-old."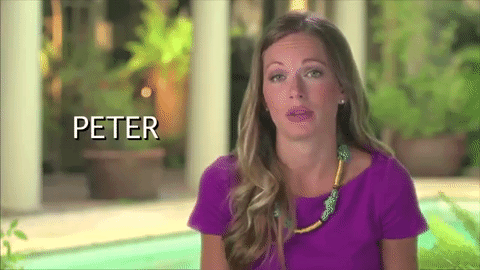 The day turns out to be Shep's birthday, but the guy has made no plans!
Over at Kathryn's new apartment she welcomes her friend Danni over and the two remark that Kathryn has come a long way since we last saw her. Sure, she needs to get random drug-testing to be able to see her children, but she says that she would "get a drug test everyday if it meant seeing my kids." Kathryn tells us that the only victory she won during mediation was that T-Rav had to fire his nanny whom Kathryn didn't like.
Then we go over to T-Rav's house.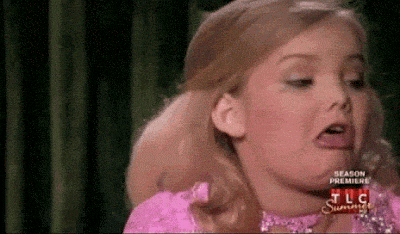 The thing that is upsetting about Thomas Ravenel, besides well, everything, is that his nanny is surely the only age-appropriate woman who has ever been to his home. But maybe I don't get his appeal because I'm older than 21.  T-Rav's gorgeous new girlfriend, Ashley, comes over and he tells her that " there's one exercise that I like that involves cardio…" Again, barf.
Then we flash back to Kathryn and Danni who are dishing the dirt on Kathryn's sofa. Kathryn knows about Ashley and tells us that "it's very clear what Ashley's intentions are. She didn't come here for love."
Over at the Willow Salon, Naomie Olindo goes to get her hair done by her friend, and the ex-girlfriend of Austen Kroll, Chelsea. Craig Conover and Naomie have officially broken-up. Craig is living with his high school best friend in a new house and the two are donezo. Chelsea tells us that she broke up with Austen because quit his job and would let her pay for everything.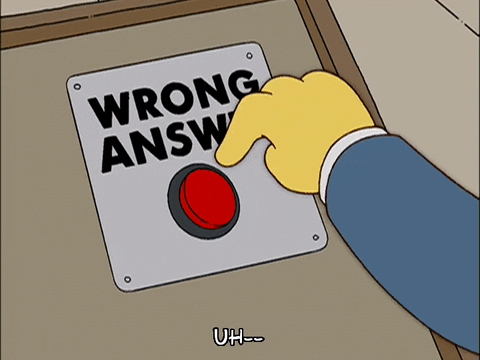 Shep meets Austen over at The Windsurfer bar. Austen tells us that he quit his job because they wanted him to move to Savannah and he wonders "how people with 9-5's get stuff done. I'm getting so much stuff done!" Austen tells us that after he and Chelsea broke-up he dated her friend, Victoria (yikes!), which he swears he did unknowingly. Austen says that has since broken up with Victoria and that the door is ajar for Chelsea (if she would take him back).
Then Shep meets Whitney Sulder-Smith  over at Pancito & Lefty. Whitney tells us that his mother, Patricia is engaged, and I am no ring-ologist, but can that ring possibly be real? Whitney tells us that the last time Pat got married, she told him through a telegram (how old is he???) at boarding school. That is some old-money nonsense, if you ask me. Whitney convinces Shep to throw a party at his house and to let Craig cater, because "he fancies himself a chef."  Shep tells us that he and Craig are in a weird place, but that they are technically still friends.
Thomas goes over to J.D. Madison's house. J.D. has apparently gotten himself into a whole mess of trouble and is being sued for not paying over $160,000 in rent for his restaurant, Gentry Bar & Room. J.D. also tells us that his wife Elizabeth has left him, so things have been rough for him apparently.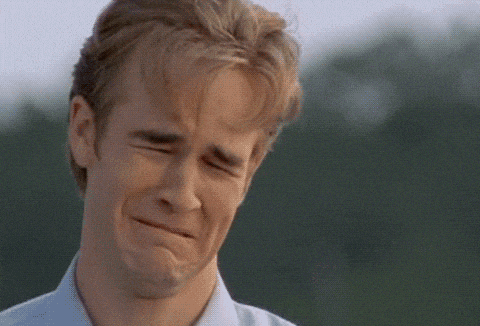 Over at the New York Butcher's Shoppe, Craig and Shep are buying meats to grill for his birthday party. Shep tells Craig that Naomie is coming to his party, which will be the first time that they've seen each other since they've broken up.
The next day the boys are setting up the smoker for Shep's party. Craig reveals that he made a custom apron for Shep for his birthday, which is very sweet and a very Craig thing to do.
It is stressing me out to watch these boys trying to grill and they cannot get it together. This is why men should not plan parties.
Over at Naomie's house, Chelsea, Kathryn, and Danni are there having a little pre-game cocktail before Shep's birthday bash begins. Naomie — who is French — confirms what I have always known to be true in my heart, it's pronounced la kwah like bra and not la kroy like Roy.
Kathryn tells us that when she slept with Shep he made her shower beforehand so she wouldn't get spray tan all over his bed (!!!) I die.
Naomie tells us that J.D. is not quite the family man that he portrays himself to be and that she will lose her s*** if he says a bad thing about Liz at the party that night.
Over at Thomas' house he is being disgusting as usual.  He says to Ashey that he is most excited, "to seeing Kathryn's reaction to your look." Moving on…
Back at Shep's house, Craig is getting increasingly heated that no one seems to trust in his culinary skills. Craig starts bickering with Shep and Austen and throws a complete hissy fit.
At Naomie's house, Naomie asks Chelsea if she is nervous to see Austen at Shep's party. And the girls as Kathryn if she is nervous about meeting Ashley for the first time. Kathryn pulls a Mariah.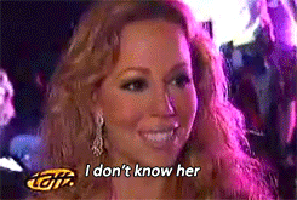 Kathryn tells the group that she is not going to focus on Thomas and that this year she is working on building a good support group for herself.  The ladies agree that this is the first time that they are all single together and that they are better off for it. I guess this might be the season of #GirlPower on Southern Charm!
Tell us what you think of the season premiere in the comments!
---