Southern Charm Recap: Groovy Baby
Season 5 - Episode 3
Genny Glassman April 20, 2018 3:47pm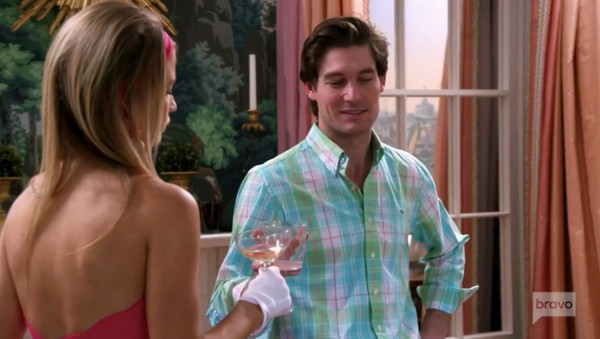 If there is one phrase that we are going to hear again and again this season it will be Peter Pan Syndrome. At first the ladies of Southern Charm leveled the charge against the men of the cast. Shep Rose, was always going to be a lazy southern gentleman who can't hold a longterm relationship. Craig Conover is an immature child who chose sewing and gardening over a law career (though I like Craig's sewing and gardening. I am here from non-traditional male hobbies!). Austen Kroll quit his job and is wandering around town going from bar to bar getting his degree in beer 101. Whitney Sulder-Smith is probably a vampire  and Thomas Ravenel is a disgusting good ol' boy who has several assault charges against women on his record.
What was my point again?
Oh right.  Immaturity.
Listen, I am clearly not blind to the men's flaws. There is something about living in Charleston that seems to encourage the men to play and the women to decide how much nonsense they are willing to suffer through. I get it, I do.
More from Taste of Reality: Southern Charm's Patricia Altschul is Artfully Owning April
But I would also like to point out that for every Peter Pan there is a Wendy. I.e. a woman who takes her own dip in the Peter Pan pool and has to decide if she is going to stay and be Peter's mother or leave and become a grown up. Which brings me to Naomie Olindo. In the ashes of her relationship with Craig, Naomie has become a truth teller, a fire starter, a cyclone that has so far hit every party and gathering of the Southern Charm cast like a ton of bricks. She attacks and then she cries and thus far Craig has come to her side hoping to be supportive, but ultimately the two end up pulling loose the frayed edges of their relationship problems.
Poor Naomie only wants people to do the right thing. At Cameran Eubank's baby shower Naomie gets hit from all sides. First she tries to go to bat for Kathryn Dennis and, as Cher from Clueless would say, was brutally rebuffed by Patricia Altschul. Patricia while your house is beautiful, the stunt you pulled was UGLY. Then, Naomie's friend Liz Madison shows up with her husband J.D. and that lights Naomie up again. How could Liz go back to J.D. after all of the horrible things she told me, Naomie wonders. Well unfortunately, that Wendy has kids and a mortgage with her Peter and it's not so easy for her to fly the coop.
Then Craig comes over to comfort Naomie, and once again, they rehash their relationship problems. Most of which cycle back to the fact that Naomie wants Craig to grow up and have direction and Craig knows that she thinks that he is a loser. The point is cruelly driven home by the fact that in the other room, Cameran is opening up her gift from Craig, a stuffed animal he made with an personalized bib that is misspelled, to the laughter and jeers of his friends who clearly don't respect him.
More From Taste of Reality: Liz Madison Scrambles to Backtrack After Naomie Olindo Slams Husband J.D. in Last Night's Episode of Southern Charm
Although I wonder if a straight guy who likes cooking, gardening, and sewing could be respected in the south.  At some point in the episode Craig wonders aloud to Austen, "Sometime I wonder if I might be gay," (which, no Craig, a few toile throw pillows does not a gay man make) and Austen's visibly pulls away, the epitome of "no-homo." Austen man, get a grip.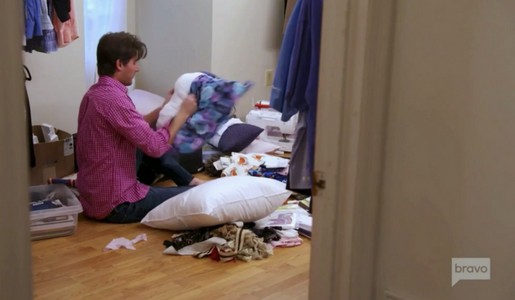 Meanwhile, Cameran is going through her own Wendy crises. We knew from past seasons that she had her doubts about becoming a mother, but as the clock winds down until baby Palmer's due date, I worry that motherhood is still not in her heart. She invites Chelsea to go with her to a sonogram and you can see that Cameran still isn't connected to the baby.  She doesn't seem to be enjoying pregnancy and the lack of control she is anticipating from becoming a mother is wearing on her.
Speaking of pregnancies, we have to talk about Ashley. Though I hate to talk about Thomas because again, he is a monster who belongs in jail, Ashley seems to find charm ($$$$) in the guy. The only thing I like about him is that his dad talks like Foghorn Leghorn. To me there is nothing quite as romantic as a guy who makes you eggs in the morning and then asks, "well what about your eggs?" as he serves them to you.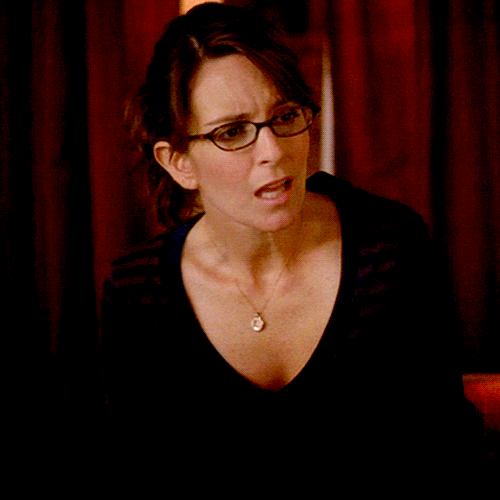 Ashley has to break it to him that she tracks her period (period! menstruation! blood! these are all words that Thomas doesn't know how to say out loud) and that if she is going to get pregnant it will most likely be intentional. She makes it a clear point that if she is going to have his children, that she doesn't want to be a single mother like Kathryn. They also apparently did not have sex in Shep's bathroom last episode, but were merely discussing whether she was "late" in a bathroom, together, at a friend's birthday party. Sure, why not?
Ashley, you need to put your 15 minutes of fame to better use. According to Kathryn, she and Thomas hooked-up in New York, which means your plotline as a Thomas Ravenel add-on will be short lived at best, messy at worst. It might be time to start your own Bravo-friendly business, like a wine label, a line of affordable dusters, or perhaps even take a note from Shannon Beador from RHOC and start a meal delivery service. Give yourself a fighting chance to make some real money from your time on reality TV and get away from Thomas as quickly as possible. To continue with the metaphor, Thomas isn't a Peter, he is a croc-fearing Captain Hook.
Let us know what you thought of the episode in the comments!
---