Southern Charm Recap: Family Ties
Season 5 - Episode 10
Genny Glassman June 8, 2018 1:34pm
There's almost no way that this week's episode could top the Hellscape that was the gang's trip to Hilton Head. But Ashley is sure as hell going to try and remind us that she is awful.
The episode starts while the cast is STILL at the house that they rented in Hilton Head. For some reason, I forgot that we left off with Austen Kroll begging for his life before his girlfriend, Victoria. Are men in such shot supply in Charleston that Victoria needs to put up with this nonsense from a guy who is still clearly in love with her friend? Just move on, Victoria. Austen is not worth it.
Everyone manages to gather for breakfast and then leave before Thomas Ravenel and Ashley Jacobs notice that they have been fully ditched.
On the way out of Hilton Head, Chelsea Meissner takes the rest of the Southern Charm girls on an emotional stroll through memory lane. She takes Naomie Olindo, Kathryn Dennis, and Danni to her childhood home, where she breaks down and tells them that her step-father passed when she was 8. Leaving her mother with nothing and causing her and her brother to leave their idyllic childhood and move to a "duplex" where her mother worked three jobs to support them.
It seems like a simple correlation to make that Chelsea refuses to settle down because she saw her mother struggle to support herself, but I'm not so sure that this is the issue between Chelsea and Austen. Sure, Chelsea may not be ready to settle down, but has she ever considered that Austen isn't it for her? They definitely have chemistry and he obviously cherishes her, but maybe Chelsea isn't the commitment phobe that she fancies herself. Maybe Austen, who let's face it, is pretty bland, is not the guy for Chelsea and she knows it. Just a thought…
Shep Rose heads over to his mother's house where he inexplicably starts a conversation with her about how he is too strange to ever be tied down and commit.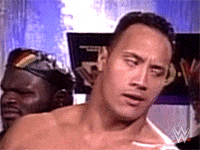 Shep, my man, you've never done a thing in your life that has stretched you outside of your comfort-zone, a monogamous, relationship included.  You don't want to get married Shep! That's the beginning, middle, and end of it.
Speaking of Shep, I'm not sure why he chose Kathryn to drive him to the hospital for his knee surgery, but here we are. The producers seem to want to convince us that Shep and Kathryn are possibly "a thing," but Kathryn does not need that in her life. They have a nice friendship, but let us all remember that he tried it with Chelsea like two episodes ago.
I do feel like we've been missing Craig Conover in the last few episodes, which is why the meeting between Craig and his life coach, was a welcomed break. Craig seems to have a life coach who is really on the ball and she questions his extreme self-loathing. "You're bullsh**ting yourself," she tells him.
This allows Craig to unravel a new layer to his self-perception, he thinks he is a great liar.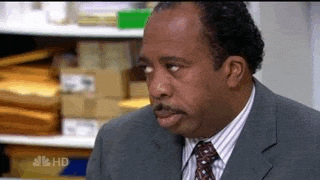 "I can convince a lot of people of anything I want to convince them of," she tells her. In his interview, he explains that, "I understand the human psyche so much, and I can basically profile someone to steer them a certain way."
Craig, I promise you. You aren't the evil mastermind that you believe yourself to be. Maybe you lie more often than you THINK the average person does, but I've seen your work….you couldn't create a believable yarn if it came out of your sewing basket.
Thomas and Kathryn finally throw their birthday party for Saint, but not before Thomas and Ashley have a very uncomfortable conversation. Thomas apparently told Kathryn that he would keep Ashley away from their two children and Ashley is not taking the slight lightly.
First, Ashley tries to play off her antics as a form of protection over Thomas (ha!), but she is not smart enough to hold up that facade and instead let's it slip that she doesn't want Kathryn anywhere near her man.
"So that's the real reason you want to be [at Saint's birthday party], so you can monitor what was going on?" Thomas asks her.
"No, I wanna be anywhere where you're at. I love you. I love being with you."
Oh, boy…Ashley, this is not a good look.
Also, Ashley, let me tell you about 2-year-olds' birthday parties, they are very, very boring. While Saint looked adorable in his little bow-tie and lederhosen, this party was not poppin'. The best part was that Craig came late, asked if "the psycho" (a.k.a. Ashley) was there, and then got his face-painted. Can you tell that I'm Team Craig this season? Go Craig!
The episode ends right where we picked up, on the Ashley Express to Desperation-ville.
"Was I thought of?" Ashley asks Thomas, as if Saint's birthday party was about her and her spotlight.
"I'm sure Kathryn was thinking of me," she laughs.
Thomas tells Ashley that Kathryn does not want her involved in their family and then lights the fuse that sets her off on another ugly rant. " I don't know if Kathryn wants to let me go," he tells her.
She 👏 doesn't 👏 want 👏you 👏 you 👏 old 👏 coyote!
Ashley looks visibly shook. "I'm sorry, you guys aren't a family," she tells him. "You were never a family. These children weren't planned on. You weren't in a relationship when she had them. You guys never were in love! She's living in a fantasy world."
Kathryn is???
Thomas finally grows a pair and tells her that " you need to know that I'm always going to have a soft-spot in my heart for Kathryn. If you disrespect Kathryn, you disrespect me and my kids."
Ashley, who does not get the point at all says, "Okay, well I feel disrespected too."
The two get into a heated conversation and as Ashley's trip to Santa Monica comes into view, I think it's a needed break for these two.
Tell us what you think about the episode in the comments!
---