Southern Charm Recap: Exes on the Half Shell
Season 5 - Episode 6
Genny Glassman May 11, 2018 12:58pm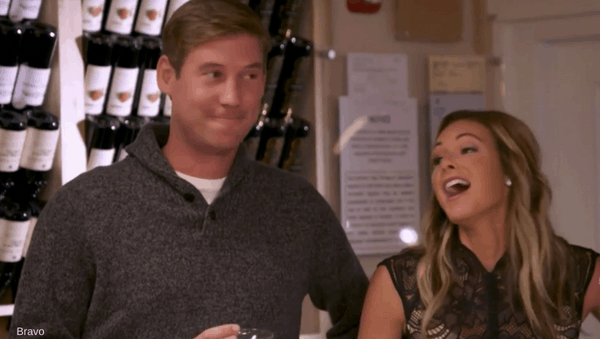 Finally, an episode that's not about Craig Conover and Naomie Olindo! Yes, you read right. We have the first episode of the season where Craig and Naomie aren't screaming at each other at a party. Although Naomie does make an apology to a certain green unicorn…but more on that later. As Cameran Eubanks creeps closer to her due date, the rest of the cast take baby steps towards getting their life on-track. Kathryn Dennis gets her first job, Craig gets a major offer from Patricia Altschul, and Chelsea Meissner comes to a conclusion about her relationship with Austen Kroll. So let's dig in, shall we?
I cannot wait for Cameran to have her baby. I know that in the real world baby Palmer has long since been born, but for some reason the anticipation is still killing me.
Kathryn calls a contact she has at the upscale department store Gwynn's to secure a job interview for herself. Those flashbacks on a very young Kathryn trying to dress like a politician's wife while she was with Thomas Ravenel are very sad and cringy. Not that I need to put too fine a point on how disgusting he is at this point, but Thomas should have been ashamed to be standing there with young Kathryn next to him.
Although Naomie may have flown off the handle for the past three episodes, it does seem like she has very nice parents. She meets with her father at his new restaurant, Nico  to get advice on how to apologize to Peyton Pritchard. She admits that she got a little crazy in her jealousy over Craig and her father encourages her to apologize because it will make everything better. The two discuss a grand pre-opening party they want to throw at the restaurant and that is just enough of a plot device to let me know that we will be seeing a party scene later.
Over at The Shelter Kitchen and Bar, Craig and Austen meet, and Austen apologizes to Craig for blaming him on his relationship problems with Naomie. Naomie happens to call Austen to invite him to the pre-opening party while he is sitting with Craig and while Craig does take the opportunity to make a jab at her about Peyton, Austen accepts her invitation and Craig tells her he will be out of town. Whew! No fight on this episode.
Over at the Thomas Creek Brewery, Austen meets with brewmaster Thomas to get information on how to start his beer company. I don't know why it's been so easy for every housewife under the sun to get a wine deal, but it feels like Austen is taking an awfully long time to launch this brand off the ground.
This scene of Cameran and Shep Rose driving down a cobblestone street to try and induce her labor is adorable and I will not hear another word against it.The two have lunch at Brown Dog Deli  and Cameran puts on her big sister pants. She asks Shep where he sees the next step of his life and he tells her that he has a vacation to Chile coming up.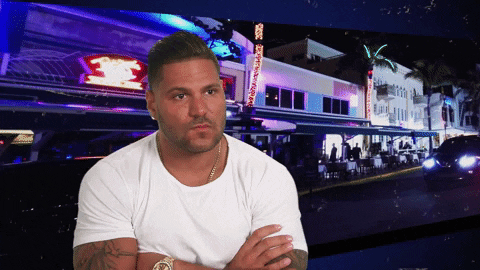 Cameran admits in her interview that Shep is just not the marrying kind, "he's the banging kind."  I am honestly blown away by Shep's belief that he will marry an Australian or English girl because the men there are "buffoons." Shep! I mean, at least you know your brand.
At Patricia's house, she invites Craig over to offer him a business deal. Craig again breaks my heart and tells Pat that he doesn't need a therapist, "because I already know what's wrong with myself." Craig!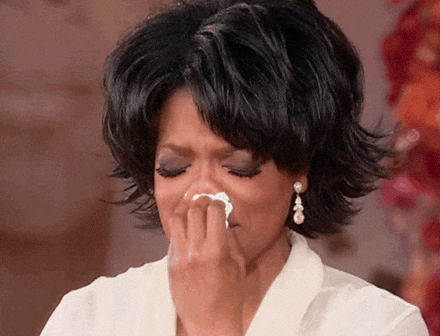 This is too much. Pat offers Craig a deal to make special pillows for her collection of pet-themed muumuus, ahem, I mean caftans. Pat tells us that she wants to help Craig because he's a knucklehead, but an endearing one. She tells Craig that he is to only make one type of pillow, dog or cat themed, and he already seems overwhelmed with the decision on which one to choose.
Now we get to my favorite part of the episode, the rise of Kathryn Dennis. Kathryn goes in for a job interview at Gywnn's, where she gets a little nervous and has to step out to regroup. Let's just discuss for a moment how much Kathryn has grown in the short time she's been on television. Being a stylist at Gywnn's is not a status job, it is the type of job one would expect a 25-year-old who is trying to get her life together to have. It's the type of job you aspire to when life has not gone your way and you realize that a good life is security and a good paycheck. Even how Kathryn handles herself in the face of Thomas and Ashley should be applauded. She seems so calm and clear-headed. Over the past few years, Kathryn has been knocked flat on her ass, but the effort she is making to make her life right, between getting custody of her kids, attempting to make supportive group of friends, and getting a good paying job are all really healthy steps she is making towards being an adult. Kathryn, I'm rooting for you!
Over at the Willow Salon, Shep meets with Chelsea to pretend to get a haircut. Shep completely throws Austen under the bus to impress Chelsea, telling her that all Austen does now is party and go out all night. He says that he doesn't do that anymore, as if Chelsea is new.
We finally get to the aforementioned pre-opening party at Nico, which is actually one of the few restaurants I've seen on the show that I'd want to go to.
I refuse to spend too much of my mental space writing about Thomas Ravenel, but suffice it to say, he was in attendance of the opening and was just as much of a dog as ever.
Naomie swallows her pride and apologizes to Peyton. She swears to us that she still thinks that Peyton is up to something, but her apology sounds authentic enough and I believe that she does feel some remorse. In her interview she tells us that her outburst at Peyton has shown her that she is not over Craig yet.
Chelsea tells Austen that Shep essentially showed interest in her romantically, but Austen, who had the opportunity to prove that he is not Shep 2.0, completely fumbled. He tells everyone BUT Shep that he upset about how Shep lied about him, but when Whitney Sudler-Smith goes to get Shep so that Austen may confront him, Austen loses all of his nerve. You can visibly see Chelsea decide right there and then that she and Austen are over. So much for my dreams of their tall, lanky children.
Tell us if you think Chelsea and Austen should get back together in the comments!
---