Former 'Southern Charm' Star Landon Clements Defends Thomas Ravenel Amidst Sexual Assault Charges
Landon is speaking out about Rotten Ravenel.
Genny Glassman October 29, 2018 2:32pm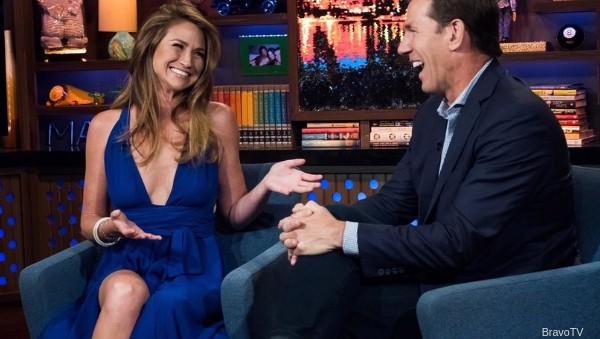 Former Southern Charm cast member Landon Clements is defending her former co-star, Thomas Ravenel, despite the multiple sexual assault charges leveled against him earlier this year.
Speaking with Us Weekly at the Sixth Annual UNICEF Masquerade Ball in Los Angeles, Landon told the magazine that, "I know in my heart that Thomas is a good person and whatever happened, happened. I wasn't there that night."
Landon is of course referencing the two assault charges made against the former politician, including his former nanny (known as Nanny Dawn) with ex-girlfriend Kathryn Dennis and Ashley Perkins who went on a Tinder date with Thomas in October 2015 where she claimed he assaulted her.
Though it seems like Landon isn't convinced by these victims' plight. "I can't imagine that he would ever hurt anyone," she told Us Weekly.
36-year-old Landon added that "because it is an ongoing court procedure, I can't really comment and I don't want to comment … I will let the courts take care of it, I suppose."
Speaking of her former cast members, Landon says she mostly stays in touch with Shep Rose now that she's off the show. "I mean we've been friends for so long, he's like a brother, it's like a love-hate relationship always, but you know I still talk to him. He was just in England with a bunch of our friends this summer," she said.
And Landon added that she does have a soft spot for Whitney Sulder-Smith even though the two don't see each other as often as she'd like. "You know I knew Whitney actually from my ex-husband because one of my ex-husband's best friends went to boarding school with him," Landon explained. "So it's all a very tangled web. Even if I don't talk to them on a regular basis, I doesn't mean that I don't love them. They have a big place in my heart always."
Do you think Landon should have defend Thomas? Sound off in the comments!
---