Southern Charm: Custody Battle Update
Exes Kathryn Dennis and Thomas Ravenel don't want one another's new partners around their children.
Ashley Hoover Baker May 7, 2019 10:12am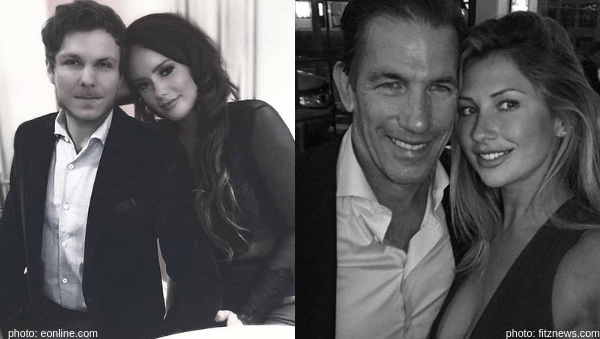 The custody battle between Southern Charm's Kathryn Dennis and Thomas Ravenel has been complicated, to say the least. The ongoing case has only gotten worse since both exes are in new relationships.
Kathryn not only requested sole custody of the two children she shares with Thomas, she wants to keep Kensington and Saint Julien away from their dad's on-again, off-again girlfriend, Ashley Jacobs.
Thomas clapped back by "filing documents with the court that list his requests for the judge. First, Ravenel believes Dennis' emergency custody request is a joke because there is no emergency. Nothing has changed since the last time the former couple was in court," according to reports from Celebrity Insider. He also doesn't want her new boyfriend, America's Got Talent's Hunter Price, to be left with his kids.
Kathryn has been accused of harassing her ex and of attempting to control his personal life. Thomas requested that his baby mama pay him child support, "suggesting that she is currently making six-figures in income each year, according to Inquisitr.com. The website also reported that Thomas claimed that Kathryn informed their oldest child, Kensie, "that he wanted to hurt and kill her mother."
Thankfully, the wait for new episodes of Southern Charm is almost over! We can see the drama play out for ourselves on May 15 at 8 p.m on Bravo.
Do you think Kathryn and Thomas' new partners should be forbidden from spending time with the kids? Sound off in the comments!
---