Two 'Southern Charm' Cast Members Are Making More Money Next Season & The Rest of The Cast is Pissed
Is it shade?
Genny Glassman October 4, 2018 3:10pm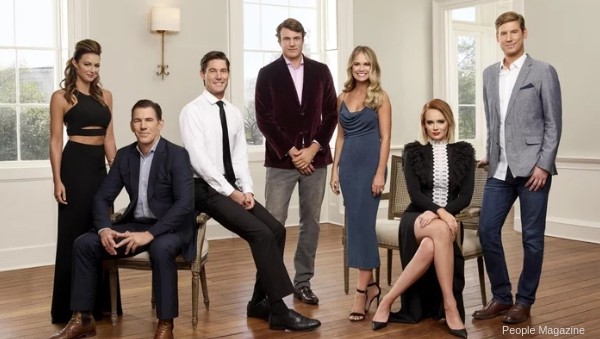 We all love to be a little nosey when it comes to money, especially when it comes to Bravolebrities. Which is why a new report that says there's drama on the set of Southern Charm over a raise for two of the cast members only has us chomping at the bit!
According to a report by Radar Online,  the drama started because Bravo only gave raises to two people: Shep Rose and Cameran Eubanks.
"For the new season both Cameran and Shep got a big bump in their salary," a source told Radar. "Before this everyone was making the same amount, $25,000 an episode, which came out to $425,000 for the last season. But after the drama of last season Cameran and Shep each got a huge raise."
While neither Shep nor Cameran had as much air time last season as say, Craig or Kathryn Dennis, the reason Bravo decided to give them the bump is because ultimately they're fan favorites.
"Cameran and Shep make the show what it is and they're the most popular, so Bravo gave them a raise," the source added. "And the rest of the cast members are really mad. Cameran and Shep weren't supposed to talk about getting more money, but the other ones found out that they got raises and they're mad."
"Everyone thought that since it was South Carolina they were all going to get paid the same, but they're all independent contractors and they can get paid more," they continued.
While Southern Charm was meant to start filming in September, Hurricane Florence pushed their shooting schedule back a bit. And luckily for Cameran and Shep, the two had already negotiated their contracts for season 6 before the season was meant to start.
"There could be a revolt on Southern Charm," the source spilled. "The lower paid cast members are pretty mad about Cameran and Shep's raises."
Guess two people never heard of what happened with the cast of Friends.
Do you think Cameran and Shep deserve a raise? Let us know in the comments!
---