Sources Say That Lisa Vanderpump Might Be Ready To Ditch Her Diamond
Sources say that LVP might be ready to walk.
Genny Glassman November 1, 2018 3:46pm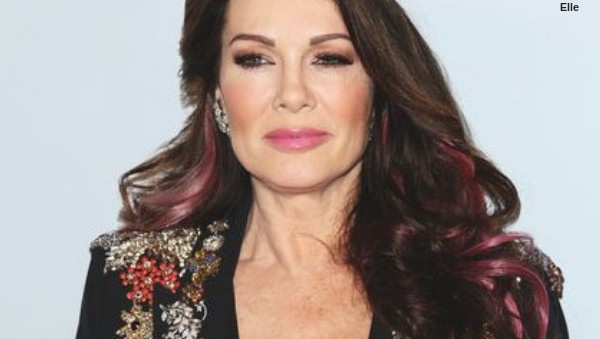 They couldn't have the Real Housewives of Beverly Hills without Lisa Vanderpump, could they? Well according to a source, Queen LVP is rethinking her future on the hit Bravo reality show.
According to Us Weekly, a source told the magazine that in light of Pump's very obvious rift with the rest of the RHOBH cast, she might be considering to leave the show after this current season finishes shooting.
"No decisions have been made by Lisa or Bravo. Both parties, and the other housewives for that matter, just want to make it through this season in one piece," said the source. "But through everything that's transpired, Lisa definitely has some thinking to do about her future."
According to an insider to the group, the rift was caused by Lisa getting caught in a lie and LVP's BFF Kyle Richards is allegedly not on speaking terms with Lisa, after she got into a fight with Lisa's husband Ken Todd.
For now, Lisa is playing her hand close to the vest. The first source told Us Weekly that the mogul "needs to square things out and see how this season plays out."
"Leaving is something she has thought about and may explore more seriously soon. But again, nothing is set in stone or being seriously considered at this point," they added. "It's just talk that has been brought up and bounced around."
Moreover, a second source reveals that Bravo is "miffed" with Pump because they feel that she's been using her brother Mark's overdose in May as an "excuse to get out of filming Housewives."
"She already filmed a whole season of Vanderpump Rules," they continued. "She's at Tom Tom and PUMP every night." So maybe Lisa's just too tired to square off against the ladies of her old show?
Would you watch Beverly Hills if Lisa walks?
---