Nicole 'Snooki' Polizzi Received The Gift Of A Pickle Subscription
"Pickles is my thing!"
Ashley Hoover Baker November 28, 2019 8:44am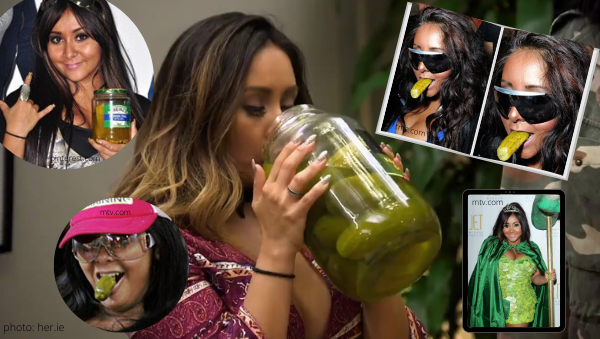 Nicole 'Snooki' Polizzi, received the gift of a pickle subscription after sharing her love of the sour snacks on an early season of Jersey Shore, according to an interview with Page Six. "I got sent different pickles a month. It was actually amazing but so random!"
Enjoy this clip from season one of Jersey Shore, in case you forgot….
In addition to the self-proclaimed meatball's passion for pickles, Jersey Shore Family Vacation fans also know the mother of three loves anything created by one of her children. "Anything from my kids, like a card or a project." She continued, "All I want is love and appreciation from them."
"Lorenzo [7] got me a snowman necklace last year at his book fair," gushed the Princess of Poughkeepsie. "Instead of spending money on himself, he bought me that!" How adorable is that?!?!
What food do you have an insatiable appetite for, like Snooki has for pickles. Sound off in the comments!
---