'Shahs of Sunset' Star Mercedes Javid Reveals She's Pregnant!
Congrats, MJ!
Genny Glassman November 30, 2018 7:47pm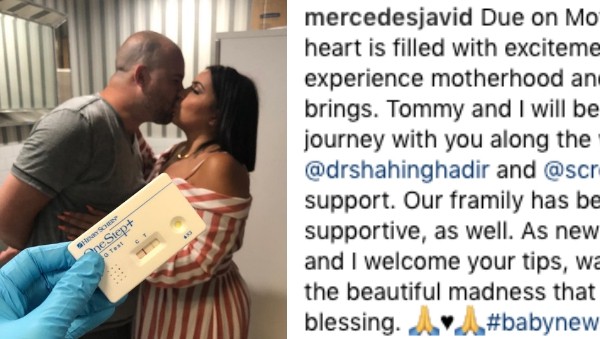 Congratulations are in order for Shahs of Sunset star, Mercedes Javid who announced today that she's pregnant with her first child. The reality show actress shared her happy news on Instagram, even showing off her positive pregnancy test.
"Due on Mother's Day," MJ wrote in her post on November 30th. "My heart is filled with excitement and joy to experience motherhood and all that it brings."
The 46-year-old said she'd be sharing the experience along with her husband, Tommy Feight, throughout the rest of her pregnany. "Tommy and I welcome your tips, warning and all the beautiful madness that comes with this blessing," she wrote.
Do you think MJ will have a boy or girl? Let us know in the comments!
---