'Shahs of Sunset' Star Mercedes Javid is Pregnant With Her First Child
MJ is going to be a mom!
Genny Glassman October 5, 2018 12:38pm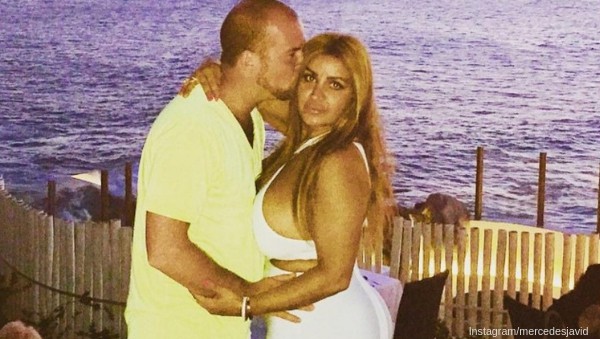 Guess who has a bun in the oven? Shahs of Sunset star Mecedes Javid and husband Tommy Feight are allegedly expecting their first child together according to a source close to the star.
According to Us Weekly, the 44-year-old told both her mom and her costars while filming the Shahs reunion of October 4th.
MJ's journey to motherhood hasn't been easy and in the past she's been open about her struggle to get pregnant. The reality star eventually decided to freeze her eggs before saying 'I do' to Freight in April. "I really want all women who are single and 35 years old to run to their fertility doctors and get it done," MJ told Us Weekly in July.
"I just think it's really awful to wait and put it off until you're over 40 because you're just increasing your odds and you're just making it harder for yourself and don't worry about the costs and don't worry about … it is a lot of hormones that can make us feel crazy," she explained.
And MJ was open about the effects that reproductive assistance can have on your body.
"The truth is that I have a lot of ups and downs, moment to moment, especially on the hormones from IVF stuff," she said. "You retain a lot of water. You feel really great one moment and then terrible another moment. That's the reason why I share because, in my Instagram Stories for instance, I'll say, 'I don't feel good today, but I want everyone else to know not to beat themselves up, to be kind to yourself and know that those days happen to everyone.'"
"That's how we connect to people, is if you're going through something and you and I share that, [that's] how much we just closed the gap between the two of us," she added.
What do you think MJ is going to name her baby? Let us know in the comments!
---