'Shahs of Sunset' Star Mercedes Javid Hints At Baby Name
Mommy MJ is speaking out!
Genny Glassman October 25, 2018 4:34pm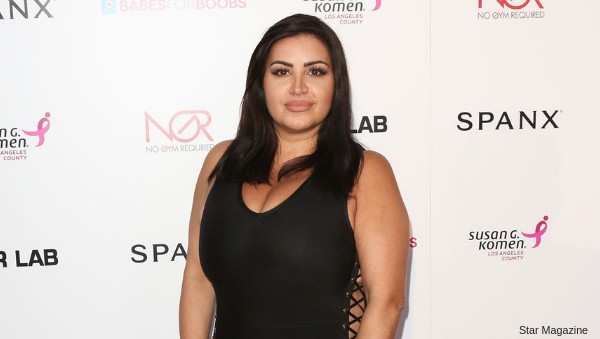 We already know that Shahs of Sunset star Mercedes Javid is pregnant, but now she's letting slip some of her pregnancy secrets.
Speaking with Us Weekly at the Make a Wish Gala in Beverly Hills on Wednesday,  MJ told reporters that her pregnancy has defied her expectations.  "I thought I would be psycho and hormonal," she said, but luckily MJ has been enjoying mommy life. "I'm happy to report that it's been easy. So far, so good!" she said.
MJ even gushed about her husband Tommy Feight, "Tommy has been incredibly attentive. At 3 o'clock in the morning, 'Can I have watermelon?' Even if we don't have any watermelon, he'll go and find some," she said.
Most importantly, MJ hinted at the name for future Baby Feight. "We do happen to have the name," she said. "And the name is actually unisex. We're holding onto that."
MJ and Tommy have yet to reveal whether the baby will be a boy or a girl, but we're sure that picking a unisex name will be useful in either case!
Would you give your baby a unisex name? Let us know in the comments!
---